The majority of those who have been jailed in Broward County are there for relatively minor crimes, and many have yet to be convicted. It's a rotating population, but some are apparently staying for longer than they should, and an outside consultant has recommended jail officials trim their numbers by about 500.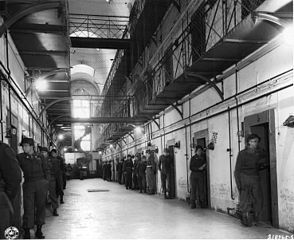 Fort Lauderdale criminal defense lawyers know this is good news (though it won't be official until court-ordered) but we don't want this to lull people into a false sense of complacency.
When you've been arrested and booked into jail, it creates a definite urgency. You want to get out. You want to get this handled and you want to move on. But when you are released within hours or sometimes not booked at all, there is a tendency to view the situation as not being as serious.
In cases of domestic violence allegations or a DUI arrest, this could not be further from the truth. Both of these instances have the potential to harm your career, your family relationships and your future. This is why no matter how much time you are actually in jail following an arrest, your very first call needs to be to a criminal defense attorney.
What's happening in Broward is actually part of a long history of overcrowding. Of course, this is an issue at incarceration facilities across Florida and the country, but Broward is unique due to a civil lawsuit filed nearly four decades ago. That suit, Jonas et al v. Stack, filed by the ACLU, was filed on behalf of inmates in the crowded facility. The result was that an outside consultant regularly monitors jail population levels. If it gets too high, he or she can recommend to a judge that population reduction measures are taken.
The sheriff has said he is at the mercy of the courts, who ultimately decide who stays in jail and who is granted a bond. If a judge approves the recommendations set forth by the consultant, this could give your attorney more leverage to negotiate a lower bond. And, of course, anytime jail overcrowding is an issue it can provide your attorney with leverage when negotiating to keep you out from behind bars.
About 60 percent of those arrested in Broward are released from jail within three days. Seventy percent are released within one week. However, it's the rest that are of concern to the consultant. Many of these individuals are not violent, but rather can't afford to pay even the low bond amounts set by the court. A recent analysis of booking reports indicated that about 800 inmates were held for more than five days on bonds that were less than $100.
Even more troubling, the consultant found that of the approximately 5,145 inmates housed in Broward County jails on any given day, about 265 are later found to have been arrested without probable cause. Their average jail stay? More than 70 days.
The majority of alleged crimes committed by inmates are: marijuana possession, probation violations, domestic violence, DUI, theft, resisting arrest without violence and possession of cocaine.

If you've been arrested, call Fort Lauderdale Criminal Defense Attorney Richard Ansara at (954) 761-4011. The Ansara Law Firm serves Broward, Dade and Palm Beach counties.
Additional Resources:
Report suggests letting 500 inmates out of crowded Broward jails, Sept. 29, 2012, By Brittany Wallman and Dana Williams, Sun Sentinel
More Blog Entries:
Tampering With Ankle Monitor Results in Bigger Trouble, Oct. 18, 2012, Fort Lauderdale Criminal Defense Lawyer Blog