For the first time in the history of the Sunshine State, a jury in Broward County acquitted a man for growing a Class I illegal substance based on his argument of medical need.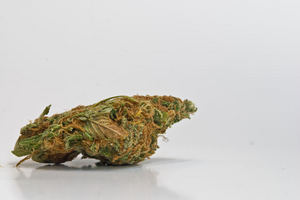 Defendant was the first in Florida to argue medical need in a marijuana case, despite the fact the drug remains illegal for all purposes.
Dozens of others states in recent years have passed legislation allowing exceptions to the federal prohibition on the drug for those with a proven medical need. Now, there are even a few states who allow the drug to be sold and possessed for recreational purposes. Florida is not one of those states. Last year, a bill that would have legalized marijuana for medicinal purposes in Florida was narrowly defeated, though it is expected to be reintroduced at the next election.

It's no secret public opinion on the drug has swung dramatically in the last decade in favor of laws that are more lax. However, it's interesting to see that play out in a South Florida courtroom.
As our Broward marijuana defense attorneys understand it, jurors deliberated less than an hour before acquiting the man, who was accused of manufacture of marijuana, a third-degree felony punishable by up to five years in prison.
According to news sources, defendant hid nothing from the investigators who came knocking at his door two years ago. Detectives were acting on a tip that defendant was illegally growing marijuana on his own property. He allowed the detectives in and admitted his "crimes." When he was on the stand to testify in his own defense, he even admitted to jurors he had smoked marijuana earlier in the day.
The reason, he says, is to cope with nausea and loss of appetite that has plagued him for more than 10 years. He has suffered from anorexia since the age of 9, and referred to the plant as his "medicine," saying it helps him to function normally.
The 50-year-old rejected a number of plea offers before trial.
Although marijuana-as-medicine has in some cases worked as a defense in prior Florida cases, it's never before been used in a trial before a jury. The two other cases noted by the Sun Sentinel date back more than two decades. In each of those, the matter went before a judge and defendant was convicted. However, appellate courts later reversed those convictions and ordered verdicts of not-guilty.
What is important to know about this outcome is that it does not change Florida law. As it now stands, marijuana is still illegal to cultivate, possess or distribute. However, what's noteworthy here is defendant was not ever accused of selling marijuana.
Prosecutor alleged not only did defendant fail to prove a medical need in this case, he self-diagnosed and refused to seek an alternative treatment that did not involve violation of the law. She noted no treating physician followed up with him.
Still, the verdict has been hailed by some criminal defense lawyers as "historic." While the law remains unchanged and the option to prosecute may still be on the table as long as that is true, the hope is prosecutors will take note and pursue these cases less frequently.
An attorney for defendant indicated defendant is consider filing a civil action that would prevent the state from criminal prosecution, were he to start once again growing his own marijuana. If he proceeds and is successful, that case could have a substantial impact on Florida law.
But more than likely, change is going to come from voters or the legislature. The last vote to approve medical marijuana was defeated by a 2-percent margin. It required 60 percent approval, but only received 58 percent.
Call Fort Lauderdale Criminal Defense Attorney Richard Ansara at (954) 761-4011. Serving Broward, Miami-Dade and Palm Beach counties.
Additional Resources:
Jury acquits grower who cited medical need for marijuana, March 2, 2015, By Rafael Olmeda, Sun-Sentinel
More Blog Entries:
Florida DUI Checkpoints Prompt Viral Video, Jan. 28, 2015, Fort Lauderdale Drug Crime Defense Lawyer Blog