"Extortion" sounds like one of those charges that might commonly be associated with 50s-era mob bosses.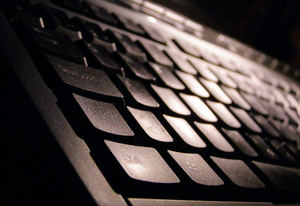 However, we are seeing an increasing number of extortion charges filed with the advent of technology.
Our increasing reliance on technology makes companies vulnerable to threats of targeting their websites or databases if they don't comply with some demand. Secondly, there is more personal – sometimes even embarrassing – information available with just a few keystrokes. The ease with which that information can potentially be disseminated publicly has created a situation where such threats carry significant weight.

Take for example the recent case of a Davie police officer – once named "Cop of the Year" – who is now facing extortion charges after a row with his former girlfriend, also a police officer.
According to news reports, defendant had worked for the agency since 2004 and was still employed as a road patrol officer at the time of his arrest.
It's alleged that after he and his girlfriend split, he threatened her in conversations and in text messages. He reportedly threatened that if she would not resign from her current job and seek employment outside Broward County, he would release pornographic images and videos to their colleagues.
The pair reportedly dated for 18 months before breaking up. She reportedly received the text messages while working an off-duty detail. He demanded she met him at his home, and when she refused, he reportedly began sending the messages to damage her reputation by sending the personal photographs to her co-workers.
She pleaded with him not to take that action, and agreed she would leave the department. However, she then contacted her agency's internal affairs, which launched an investigation and also contacted the Coral Springs Police Department, since that's where the woman lived.
Defendant was arrested at the station and refused questioning. Despite having no prior criminal history and significant ties to the community, defendant's bond was set 10 times higher than standard bond for two counts of extortion. Even with no threats of physical violence. However, judge declined to reduce the $75,000 bond, citing the seriousness of the charges.
Such action is sometimes referred to as "revenge porn." It's the same type of allegation recently faced by a 37-year-old Miami beach man who reportedly harassed his ex-girlfriend by threatening to post dozens of pornographic pictures of her on social media and send the images to her co-worker.
However, because the images of the woman depicted her at age 16 or 17, defendant was not only charged with extortion, but possession of child pornography and cyberstalking. Authorities call it "another form of domestic violence."
While several other states have specific legislation that addresses and prohibits "revenge porn," Florida doesn't currently have any such statute. Both the House and Senate are considering bills pertaining to this issue in the current session, but it's not certain whether those will make it past committee.
However, our Broward criminal defense lawyers know the potential consequences remain severe.
Per F.S. 836.05, extortion is characterized as threats to maliciously disgrace, injure or affect the other person with the intent to extort money or any other advantage. It's a second-degree felony, punishable by up to 15 years in prison.
Call Fort Lauderdale Criminal Defense Attorney Richard Ansara at (954) 761-4011. Serving Broward, Miami-Dade and Palm Beach counties.
Additional Resources:
Davie cop accused of threatening to spread explicit images of ex-girlfriend, March 11, 2015, By Linda Trischitta, The Sun-Sentinel
More Blog Entries:
Vacatur of Prostitution Convictions in Florida, March 9, 2015, Broward Criminal Defense Attorney Blog