A South-Florida-based tech company founded by a non-attorney promises to allow drivers to effectively fight their traffic tickets from their smartphones. Playing what is essentially a game of averages, the startup app launched a service that offers drivers resolution to their traffic ticket for a fee that is 15 to 20 percent less than the ticket fee. The app then contacts someone in a network of independent lawyers, who then fight the traffic ticket. If the attorney loses, the app will refund the driver's money. If they win, then they pay more than they might have for beating the ticket, but walk away with a clean driving record.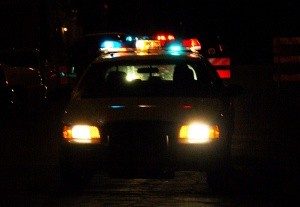 This has not gone over well at all with the Florida Bar or several criminal defense law firms. The biggest problem with this app is that it is not a law firm. It is not operated by attorneys. Florida statutes are very stringent when it comes to restricting who may offer legal advice to people seeking counsel. The Florida Bar has received complaints claiming the tech start-up is effectively practicing law without a license. The attorneys who have been working with the app have reportedly had grievances filed against them, with requests to have them disbarred.
The tech company, operational in 28 Florida locations and 15 California locations, has reportedly helped to resolve millions of traffic tickets. It is suing both private criminal defense firms as well as The Florida Bar, which it alleges have helped anti-competition by dragging out its investigation for nearly a year. But private defense attorneys say the company is engaged in the unlicensed practice of law, which is not only against the ethics laid out by the Florida Bar, it's also against the law. The Florida Bar voted last month to pursue litigation against the tech firm for violating its rules. As for criminal charges, none are pending at the moment, but, Florida Statute 454.23 stipulates the unlicensed or unauthorized practice of law in Florida by anyone who holds himself or herself out to be qualified to practice law or who pretends to be or willfully takes/ uses any name, title or description implying they are qualified, is a third-degree felony. A conviction carries up to five years in prison.
Meanwhile, the tech company has hired a lobbying firm to convince state lawmakers to make an alteration to the statutes that regulate attorneys. A bill has been proposed. These lobbyists are arguing the state should deregulate so that companies like this tech firm can give consumers more of a choice, describing it as "Uber for attorneys."
Those who oppose the measure say that to allow for the unauthorized practice of law by non-lawyers in a scenario that is not regulated with result in a "Wild West" atmosphere where individuals may have little confidence that the person providing legal advice is in fact an attorney licensed and qualified to do such work.
Fort Lauderdale traffic ticket defense lawyers know that this is about more than paying lesser fines where possible; it's about protecting your driving record, which keeps your insurance costs in check and helps shield you from more serious consequences if you're ever charged for a criminal traffic violation.
Call Fort Lauderdale Criminal Defense Attorney Richard Ansara at (954) 761-4011. Serving Broward, Miami-Dade and Palm Beach counties.
Additional Resources:
'Uber for Attorneys' or the Wild West? Florida Senate Hearing Highlights Divide Over Traffic Ticket Startup, Jan. 25, 2018, By Celia Ampel, Daily Business Review
More Blog Entries:
Florida Grand Jury Procedure Explained, Jan. 29, 2018, Fort Lauderdale Traffic Ticket Defense Attorney Blog