Hazing, which years ago may have been considered little more than a normal rite of passage in some school-age circles, is now considered a felony offense in Florida.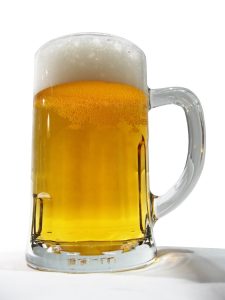 F.S. 1006.63 states that hazing can be any action or situation that recklessly or intentionally endangers the mental or physical health or safety of a student for numerous purposes, including (but not limited to) initiation or admission into or affiliation with any organization operating under the sanction of a post-secondary institution.
That's what is charged against nine college students at Florida State University, accused of hazing a 20-year-old fraternity pledge to the point he suffered fatal alcohol poisoning. His BAC at the time of death was 0.447. To put that into perspective, the threshold for intoxication for drivers is 0.08. The fraternity brothers, aged 20 to 22, are charged with college hazing causing injury or death, a third-degree felony, punishable by up to five years in prison.
The incident has been under investigation since it happened in early November. The grand jury only recently returned a finding that there was sufficient evidence for indictment. The university has shut down all fraternities and sororities associated with the chapter involved and has given no indication it will allow them to re-establish anytime soon.
The grand jury concluded that although decedent's alcohol consumption was not forced, the young men involved created an environment of hazing that culminated in his death. The event was labeled as a "Big Brother Night" party, held at an off-campus private home where binge drinking was allegedly encouraged. Pledges were introduced to their "big brother," and participants were allegedly encouraged to drink liquor straight from the bottle.
Decedent reportedly consumed an entire bottle of bourbon and was last observed snoring loudly on a couch while the others played pool. When another pledge tried to wake him the next morning, he discovered decedent had no pulse. Phone records revealed the pledge texted several of his fraternity brothers before ultimately calling 911.
Thirty-eight pledges provided testimony to the grand jury, which concluded there were elements of "obstruction" in their lack of testimony and demeanor, though they have not been formally charged.
A good criminal defense attorney in Fort Lauderdale knows anyone accused of hazing must seek prompt legal counsel as these are serious allegations that could result in substantial prison time, a permanent felony record and a major infringement on future job prospects.
As defined by statute, hazing is understood to include:
Forced consumption of food, liquor, drugs or other substances;
Branding;
Exposure to the elements;
Whipping;
Beating;
Any brutality of a physical nature;
Any forced activity that results in extreme sleep deprivation, exclusion from social contact, extreme embarrassment or anything that negatively impact's one's mental health and dignity.
Hazing that simply creates the risk of serious injury is a first-degree misdemeanor, punishable by up to one year in jail. However, when hazing results in serious injury or death, it is deemed a third-degree felony, punishable by up to five years in prison.
The statute specifically excludes the following defenses:
Consent of the alleged victim;
Conduct not part of an official or sanctioned event of the organization;
Activity or conduct that resulted in death wasn't a condition of organization membership.
Schools that receive state funding are required to adopt written anti-hazing policies.
This case is likely to be closely watched because the prosecution appears to have made clear that decedent's alcohol consumption wasn't forced by anyone. Defense attorneys are likely to seize on this point in arguing against conviction.
Call Fort Lauderdale Criminal Defense Attorney Richard Ansara at (954) 761-4011. Serving Broward, Miami-Dade and Palm Beach counties.
Additional Resources:
9 face hazing charges in death of Florida State pledge, Jan. 17, 2018, By Joe Reedy, Associated Press
More Blog Entries:
You Can Fight a Florida Traffic Ticket With an App; Doesn't Mean It's a Good Lawyer Substitute, Feb. 4, 2018, Fort Lauderdale Criminal Defense Attorney Blog