Multiple drug convictions could be overturned, if a state high court decides the trial court erred in allowing certain evidence to be considered.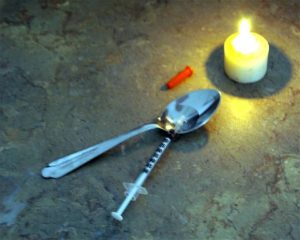 Although this is an out-of-state case, errors in evidence admission aren't rare. The question is whether evidence errors ever warrant a reversal. Trial courts do have broad discretion in deciding when to exclude or allow evidence. That's why appellate and state supreme courts don't take such decisions lightly. Still, they will occasionally reverse convictions if relevant evidence prejudicial to defendant was allowed for consideration when it shouldn't have been or if relevant information helpful to defendant was suppressed or excluded erroneously.
The appellate courts will consider whether the evidence is of consequence or material. If it's not key to the case and the question of guilt or innocence, the court likely won't take a drastic step like reversal. In criminal cases, they will also look at whether there was prosecutorial abuse, including inappropriate arguments to jurors or mischaracterization of applicable law. 
In the recent case out of Indiana, the case involves conviction of a man on both felony and misdemeanor drug charges after he arranged to meet a young woman he met on social media for sex, companionship and a possible drug sale. The pair had been exchanging flirty messages and he was looking forward to the meeting.
Problem was, the person with whom he was conversing was an undercover law enforcement officer. It had all been part of an undercover sting operation. The owner of the hotel was friendly with police, and allowed them to use rooms for undercover operations at no charge. Defendant was arrested when he arrived at a hotel to meet her.
He was charged with possession of heroin with intent to delivery, felony possession of heroin, misdemeanor possession of a controlled substance and misdemeanor possession of paraphernalia. (He'd been found with more than a dozen oxycodone and clonazepam pills, numerous empty plastic bags, a digital scale, a syringe, a tourniquet and cash.
His criminal defense attorney raised the affirmative defense of entrapment, but the jury convicted him on all four counts. He was sentenced to 10 years in prison. He appealed. He argued the trial court abused its discretion by allowing into evidence to self-incriminating statements he'd made to law enforcement in the hotel room. These statements, he argued, were entered in violation of the state's evidence rules. Specifically, the evidence rule holds that statements made by someone during a custodial interrogation in a place of detention can't be admitted against the person unless there is an electronic recording of the statement available during trial. There are a few exceptions, which include statements made as part of the routine booking process and others. In this case, there was no electronic recording of the two self-incriminating statements.
The state conceded there was no recording and the statements were made in a custodial interrogation, but argued the statements were made during routine booking and the hotel wasn't a place of detention. The trial court agreed that the hotel was not a place of detention and any statements made fell under the booking exception. The state appeals court panel concluded they weren't inclined to read the booking exception so broadly nor the place of detention requirement so narrowly. However, the appellate court ruled this error was harmless because while his statements affirmed his possession of the drug, they only minimally underscored his intention to deliver them.
Now, the state supreme court has decided to review if that was in fact the case.
Call Fort Lauderdale Criminal Defense Attorney Richard Ansara at (954) 761-4011. Serving Broward, Miami-Dade and Palm Beach counties.
Additional Resources:
Ind. Supreme Court to decide if evidence errors mean drug convictions should be tossed, Oct. 31, 2017, TheIndianaLawyer.com
More Blog Entries:
Note to Florida Defendants: Don't Try to Crowdfund Your DUI Restitution, Oct. 21, 2017, Drug Crimes Defense Attorney Blog