The state attorney's office announced in a recent memorandum they would not press charges against Miami Dolphins NFL player Jarvis Landry for an alleged incident of domestic violence in Broward County last spring.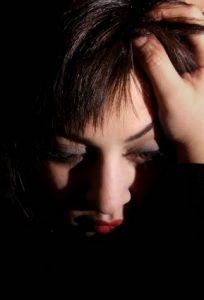 The football player had been under investigation since the alleged incident in April.
The decision by the state attorney several months later underscores how these types of investigations work, and why it's to your advantage to consult with an experienced criminal defense attorney as soon as possible after your arrest.
The first thing to bear in mind is that arrest does not equal conviction. In fact, an arrest doesn't even necessarily mean you have been formally charged. That is the job of the state attorney. You may be arrested, booked, have a first appearance and post bail – all without being formally charged. The state attorney's office and the U.S. attorney's office (in federal cases) will weigh the facts of the situation and your arrest, and will decide whether formal charges will be filed. There are various deadlines for when formal charges have to be filed, based on the situation and whether the charge is a misdemeanor or a felony. Then there are some cases, such as this one involving  Landry, wherein the state attorney will decide not to file any charges. In that case, the person arrested is free to go without any further action.
If your criminal defense attorney can present evidence in your favor directly to the prosecutor before formal charges are filed, it's to your benefit. You can avoid the time, expense and embarrassment of being sent to court. Plus, you can answer truthfully on formal documents that you were not convicted or even charged with the crime in question.
In the case involving Landry, thephinsider.com reported the incident happened in April, though it became public knowledge in August.
Now the state attorney's office in Broward has released a statement saying they declined to file charges, concluding there was "no reasonable likelihood" of a conviction if the case had been brought to court. Of course, he may still face some type of investigation/ discipline from his employer, but that will be separate and apart from the legal system.
Likely a big factor in this reasoning was the lack of corroborating testimony from the alleged victim in the case. In domestic violence arrests, prosecutors do not need – and will often proceed without – the consent or cooperation from alleged domestic violence victims. However, their lack of cooperation can prove a major roadblock in establishing guilt beyond a reasonable doubt.
According to court records, the alleged victim in the mother of Landry's child, who maintained throughout that the pair were having a verbal argument, her mother contacted police when the argument got loud and when police arrived, she told them Landry struck face with his hand. However, she soon after changed her story, said that didn't happen and that Landry had "accidentally touched her cheek" as he tried to grab for her phone.
There were no arrests made that night, but the information was forwarded to the state attorney's office to determine whether it would be appropriate to file charges.
Call Fort Lauderdale Criminal Defense Attorney Richard Ansara at (954) 761-4011. Serving Broward, Miami-Dade and Palm Beach counties.
Additional Resources:
Jarvis Landry will not face charges in domestic incident, Sept. 27, 2017, By Kevin Nogle, thephinsider.com
More Blog Entries:
Can I Legally Keep a Gun in My Car in Florida?, Aug. 20, 2017, Fort Lauderdale Criminal Defense Lawyer Blog