An appellate court recently denied an appeal by a defendant in a white collar criminal case, following his conviction on charges of mail fraud, conspiracy to commit mail fraud, theft from an organization receiving federal funds, and conspiracy to commit money laundering.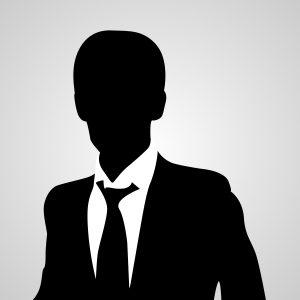 The denial of this appeal means the nine-year prison sentence for the former city official will stand.
Although many people who are convicted of white collar crimes are fairly well-educated, what our Fort Lauderdale criminal defense lawyers often find is that they don't recognize the severity of the crimes of which they are charged – particularly at the start of the investigation.

There is a common misconception that "real crime" occurs on the street, with a gun or by some type of force. This often prompts suspects to be fairly open with law enforcement officials, thinking they can perhaps talk their way out of it. This is almost never true.
In our increasingly digital age, white collar crime has become more common than ever, and prosecutors don't go easy on defendants simply because the alleged action didn't involve violence or threats.
Take for example the case of Covington v. United States, where the defendant's conviction was recently upheld by the U.S. Court of Appeals for the Eighth Circuit.
Court records indicate the case began back in 2004, when prosecutors allege a city street department supervisor started defrauding the city in a scheme that lasted at least five years.
In his position, the defendant was responsible for buying goods, preparing purchase orders and receiving the delivery of goods and services.
At some point, he reportedly conspired with another person to found phony companies. Then as a city supervisor, he would sign off on purchase vouchers indicating the city had received goods and services from these firms. However in reality, these goods and services did not exist and the city's payments reportedly lined the pocket of the defendant and his co-conspirator.
In total, the defendant was indicted on 51 criminal counts in federal court. He later would offer a guilty plea to four of those counts in a deal that would have him serving 9 years in prison.
He later appealed not the conviction, but the sentencing, arguing that the wrong statute was applied to the case and that his attorney was deficient in representing him.
Proving inefficient counsel is a steep hill to climb, and the court rejected that argument. It further held that the defendant offered no proof that, but for the erroneous advice of counsel, he would have pleaded otherwise. He also didn't show any evidence demonstrating that he would have likely received a lesser sentence had the case gone to trial.
While plea deals can be a smart way to proceed in a white collar criminal case, defendants need to make sure they fully understand all of the details and potential implications of such an agreement.
If you've been arrested, call Fort Lauderdale Criminal Defense Attorney Richard Ansara at (954) 761-4011. The Ansara Law Firm serves Broward, Dade and Palm Beach counties.
Additional Resources:
Covington v. United States, Jan. 9, 2014, U.S. Court of Appeals for the Eighth Circuit
More Blog Entries:
South Florida Drug Arrests Making Police Departments Wealthy, Oct. 8, 2013, Fort Lauderdale White Collar Criminal Defense Lawyer Blog