There is a popular, viral meme that states something to the effect: "A good friend will bail you out of jail. A best friend will be sitting next to you in the cell."
It's intended to elicit a chuckle, but the reality is, helping a friend or family member commit a crime – or covering for him after – is no laughing matter. Particularly in cases of felonies, those who assist in committing crimes or covering for someone, can face serious penalties.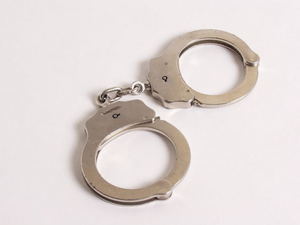 A recent example of this was seen in the federal case of U.S. v. Marion, where a defendant pleaded guilty to a charge of accessory after the fact. He reportedly helped his cousin hide from a shooting and carjacking spree that left one man dead and several other people traumatized.

His cousin was ultimately arrested on multiple carjacking and firearm-related charges. Additionally, he faces a state-level murder charge. Authorities say the man seriously injured his ex-girlfriend and fatally shot her new boyfriend before committing several carjackings in an effort to elude authorities.
The alleged shooter then showed up at his cousin's door. He reportedly told him of the shootings, of the fact at least one may have been fatal, and also of the carjackings. He pleaded with his cousin for help and asked to use his phone. His cousin, feeling he'd been placed in "an impossible position," according to his lawyer, allowed him to stay in his home for roughly seven hours and use his phone. He did not contact authorities during that time, though he knew about the alleged crimes.
As his defense lawyer would later say, "When a relative shows up at your house, asking for help, what are you supposed to do?"
For this act, the cousin faces up to 15 years in federal prison on a charge of accessory after the fact. In an effort to hopefully reduce the penalties, he agreed to plead guilty to the charge and cooperate in providing testimony against his cousin.
This case is a perfect of example of what can happen when one tries to help out a friend or relative on the wrong side of the law.
While accessory after the fact carries a 15-year prison term, sentences can be equally harsh at the state level. Per F.S. 777.03, a person who commits accessory after the fact could face 30 years to life in prison if he or she helps a person who has committed a capital felony. The law does give special consideration to certain relatives. For example, husbands, wives, parents, grandparents, children, grandchildren, brothers and sisters who maintain or provide other aid to someone after knowing he or she committed a felony with the intention of helping the offender avoid or escape detection, arrest, trial or punishment may potentially be able to sidestep an accessory after the fact charge. However, there are exceptions when the underlying felony is child abuse, child neglect, aggravated manslaughter of a child or murder of a child.
Cousins are not given any special consideration.
Punishment for accessory after the fact depends on the severity of the underlying felony. For example, if the underlying felony is one of the first-degree, a charge of accessory after the fact would be ranked as a second-degree felony. If the underlying felony is one of the second-degree, accessory after the fact would be ranked as a third-degree felony.
If a relative comes to you for help, the best thing you can do – for both of you – is to immediately contact an experienced criminal defense lawyer for advice on how to proceed.
Call Fort Lauderdale Criminal Defense Attorney Richard Ansara at (954) 761-4011. Serving Broward, Miami-Dade and Palm Beach counties.
Additional Resources:
Carjack suspect's cousin admits he helped him evade cops, Jan. 27, 2015, By Paula McMahon, Sun Sentinel
More Blog Entries:
Smith v. Florida – New Trial for Drug Defendant for Improper Testimony, Jan. 17, 2015, Fort Lauderdale Criminal Defense Lawyer Blog