All-Star first baseman Miguel Cabrera, who was arrested last year and charged with DUI, recently avoided jail time after entering a no contest plea in connection with a 2011 arrest, the Detroit Free Press is reporting.
DUI in Fort Lauderdale is typically charged as a misdemeanor, which some people mistake for a minor charge. But Fort Lauderdale DUI defense lawyers have seen how a conviction can rip apart a person's life.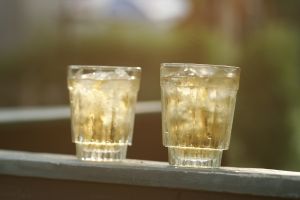 It can kill careers or make qualifying for certain jobs difficult. Some estimates put the cost of a DUI at more than $10,000 after paying the fines and fees, educational classes, bond to get out of jail the first night, towing and impound lot fees and other expenses related to the conviction. This can cause significant financial strain.
And there's also the stigma attached to such a charge. Newspaper and television news stations are interested today in embarrassing people who get arrested by posting their jail mug shots on their websites. Sadly, these photos can stay online forever, which can damage a person's reputation. This can lead to family problems as well.
This is why the only way to handle these charges is with an aggressive defense. In Florida, a defendant can face major sanctions, even for a first offense:
-Up to 1 year of probation
-Up to 6 months of jail time
-Mandatory 50 hours of community service
-Up to $1,000 in fines, unless blood-alcohol level is 0.15 or higher, then up to $2,000
-10 days of vehicle impound
-Minimum 180 days driver's license revocation
-Completion of DUI School
Anyone who thinks these are minor sanctions isn't paying attention. These can make a person's life difficult. And while it will still show up on a his record, Cabrera's recent plea has kept him out of jail.
The professional baseball player was charged last February after police pulled to the side of the road in Fort Pierce to check on his Land Rover, which was on the side of the road and Cabrera was standing next to it. Police said he started drinking from an open bottle of Scotch.
He faced several charges, including DUI and resisting arrest. As part of a plea deal, he was sentenced to one year on probation, lost his driver's license for six months, had to pay fines and fees, has to serve 50 hours of community service and must attend DUI school and a victim impact panel.
Some may see avoiding jail time as a major victory or a celebrity "getting off easy." But consider what you would do if you had to complete 50 hours of community service and live for six months without a driver's license. Those are significant hardships that the average person must take into account. So, while DUI arrests are on the decline in the United States, police are thirsty to make as many arrests as possible to show the public they are doing a good job. That's why the average citizen driver must employ a strong defense in any DUI case.

If you or a loved one is arrested in Fort Lauderdale contact Fort Lauderdale criminal defense attorney Richard Ansara at 954-761-4011 or toll-free at 877-277-3780 for a free initial consultation 24 hours a day and seven days a week.
Additional Resources:
Detroit Tigers' Miguel Cabrera pleads no contest to drunken driving, will not get jail time, by Elisha Anderson, Detroit Free Press