Valentine's Day is supposed to be one of romance – sweet cards, roses and candlelight.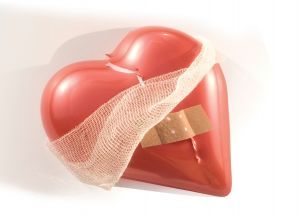 But our Fort Lauderdale criminal defense lawyers know that too often, the night ends horribly – with someone in the back of a squad car on their way to being booked for a domestic violence charge.
The Sun Sentinel reports that this past Valentine's Day, there were two dozen people in both Broward and Palm Beach County Jails, booked on charges of assaulting or battering a loved one. We can't say for certain whether those cases absolutely involved spouses (domestic violence can be charged against any intimate, including children and roommates). However, we do know that domestic violence counselors at the Broward County Women in Distress handled nearly 40 calls that day – both women and men.
The counselors say there is a lot of pressure on couples when it comes to holidays like Valentine's Day to have a "perfect" day or evening. (The same could be said of holidays like Thanksgiving and New Year's Eve.) When it doesn't happen that way, tempers can flare. Factor in the red wine or other alcohol, and things can quickly get ugly.
The unfortunate thing is that by the time police are called, someone is most likely going to jail – even if both parties agree that initial accounts were exaggerated. Police don't want to risk being called out later that night for a more serious crime, and will more often than not choose to separate the two by arresting one – even above the protestations of the other.
In addition to actual assaults, we also see a lot of violation of domestic violence injunction arrests surrounding this day. In the spirit of the holiday, people are trying to patch the fences and reconcile. Violations aren't always another incident of assault. Often, they are handed out simply by the defendant coming within 500 feet of the petitioner's home, school, work or other specified location, per Florida Statute 741.31.
But it's important to understand that an arrest for violation of injunction for a protection order can happen even when both parties consent to the meeting. Anyone – not just the petitioner – can report that violation.
This most recent Feb. 14, one of the more serious local cases involved allegations of text-message infidelity between a pregnant fiancee and the best friend of her betrothed. The two men went to confront the female in her apartment, but the men ended up brawling in the bedroom while the woman hid under the sheets. Her fiance then refused to allow her to leave. She reportedly called police, who upon arrival said the fiance was aggressive and ended up using a Taser on him.
The following day in court, the woman denied she had been unfaithful and didn't want to cooperate in her fiance's prosecution. In these cases, however, the requests of the alleged victim are not always honored.
A domestic violence conviction can haunt you for years to come. It's important that no matter your situation, you contact an experienced criminal defense lawyer to assist you in fighting the charge.

If you've been arrested, call Fort Lauderdale Criminal Defense Attorney Richard Ansara at (954) 761-4011. The Ansara Law Firm serves Broward, Dade and Palm Beach counties.
Additional Resources:
Valentine's Day turns violent for some lovers, Feb. 15, 2013, By Ihosvani Rodriguez, Sun Sentinel
More Blog Entries:
South Florida Synthetic Drug Sales Continue, Despite Crackdown, Feb. 1, 2013, Broward Criminal Defense Lawyer Blog