It truly sounds like a creative episode of CSI: law enforcement officials using "water bullets" to catch those suspected of crimes.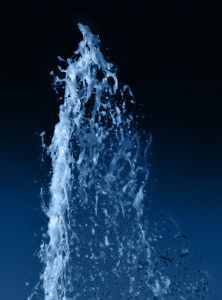 However, our Fort Lauderdale criminal defense lawyers have learned this is more than a good television show plot. As it turns out, the Fort Lauderdale Police Department has initiated a water marking pilot program that is being closely monitored by law enforcement agencies across the country.
It's not actually "water," and it's not just police who are being encouraged to use it. It's a liquid substance called SmartWater CSI, and it leaves a semi-permanent mark on either a person or property that is visible only with the use of a special ultraviolet light. The idea is to arm store clerks, homeowners and property owners in general with these "guns." The anticipation is that valuable property can be marked with the liquid solution for later proof of identification or that suspects may be squirted with the substance as later proof that they were the individual involved.
Primarily, city police have said, their goal will be to use it in efforts to combat property crimes. Patrol units will actually be carrying ultraviolet light detectors, while residents in certain neighborhoods will be given the liquid solution kits.
Administrators for the company that sells the product have already placed numerous signs in the area, warning that the technology is being used.
The liquid, comprised of certain earth minerals, reportedly contains microdots that hold identification numbers that a technician would be able to see under a special microscope. The markings last on a person or property for up to five years and may be next to impossible to remove during that time, company leaders say.
Yearly subscriptions are reportedly being sold for $200. For this, buyers would receive the liquid, registration information and warning signs. There are even special solutions available solely for boats and vehicles.
Businesses could also access sprinkler systems that would mark anyone who entered, giving police an option to identify an individual potentially weeks or even months after an incident.
Of course, our criminal defense lawyers would point out that if DNA technology has taught us anything, no technology is infallible. Theoretically speaking, an individual may be able to obtain another person's spray solution and frame an innocent individual.
There are also Fourth Amendment considerations that haven't been answered. For example, the U.S. Supreme Court is right now weighing whether police officers must first get a warrant before obtaining a blood sample from a suspected drunk driver. So what should be the protocol for putting a suspect under a UV light?
We know that officials in England have been using this technology for roughly 15 years now, and there has reportedly been a successful prosecution rate as a result. But local officials concede such technology has not yet been tested in the U.S. legal system – meaning it may be rife for challenges.
That position has some officials back-tracking to say it's more of a deterrent than an actual crime-fighter. For example, the demand for stolen property may be decreased markedly if scrap yards and pawn shops are wary of buying SmartWater-marked items. (Though we would argue too that this could cut down on the ability of legitimate owners to hawk these items.)
Regardless, there are sure to be some test cases arising. If you are among those individuals arrested following the use of SmartWater technology, call us today.

Fort Lauderdale Criminal Defense Attorney Richard Ansara can be reached at (954) 761-4011. The Ansara Law Firm serves Broward, Dade and Palm Beach counties.
Additional Resources:
Smart Water CSI, fighting crime with water, Jan. 24, 2013, By Evan Axelbank, West Palm Beach, WPTV Channel 5
More Blog Entries:
South Florida Synthetic Drug Sales Continue, Despite Crackdown, Feb. 1, 2013, Fort Lauderdale DUI Lawyer Blog