George Zimmerman is the man most prominently known to America as the neighborhood watch leader who fatally shot unarmed black teen Trayvon Martin in Central Florida in 2012.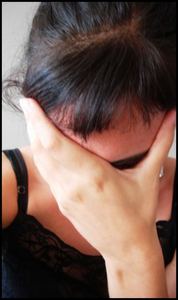 Although he was acquitted of murder in the case, the 31-year-old hasn't stayed out of trouble, mostly with regard to violent ends to his volatile romantic relationships. First it was his estranged wife, who accused him of threatening him and her father with a gun as they retrieved her belongings from their shared home. Then there were several accusations from ex-girlfriends that he'd gotten violent during break-ups. Last year, one ex-girlfriend reported to police he'd pointed a shotgun at her head and locked her out of their house.
Most recently, it was alleged he threw a wine bottle at an ex-girlfriend who had just moved out with her 5-year-old son. Zimmerman was arrested on a charge of aggravated assault. However, prosecutors have since announced they will not proceed with prosecution.

Some media outlets have described this turn of events as the "victim dropping the charges." However, our Fort Lauderdale domestic violence defense lawyers know it's important to point out that in cases like these, victims can't drop the charges, at least not usually.
The decision of whether to proceed with a prosecution in a domestic violence case is entirely left to the discretion of prosecutors, who will often now move forward against the will of the victim.
The reason has to do with the fact that the judicial approach to domestic violence has changed. The idea is that if a defendant knows a victim has the power to drop the charges, he or she can put pressure on the victim to do so, particularly if they have reconciled in the interim. But reconciliation doesn't excuse a criminal act, as far as prosecutors are concerned. In most cases, if a domestic violence victim requests the charges to be dropped, prosecutors will not abide this request.
However, that does not mean an uncooperative victim will make the prosecution's job easy. A prosecutor could choose to still compel the victim's testimony. Absent that, there will need to be enough other evidence to support the charges without it. That might include witness statements made at the scene, police officer observations, statements made by defendant, apologies written by defendant to the victim while awaiting trial and photographs and/or medical reports detailing victim injuries.
Still, without a victim's willing cooperation, the case could be tough to pursue. The state could decide to reduce charges from those originally brought. Alternatively, they may choose to offer a plea bargain that is more lenient or favorable to defendant. Although outright dismissal of charges is rare, it does sometimes happen.
More likely, what occurs is that prosecutors may decide there is not a case to pursue if the victim, being a key witness, changes his or her story. This may result in that individual lack credibility as a witness. The decision of whether to drop the charges at that point will depend on how critical that witness is to the case.
In the Zimmerman case, police responded after she called police when he threw a wine bottle at her during an argument after she recently moved out. She told officers at the scene she didn't wish to pursue prosecution, but did describe Zimmerman as "insane" and a "psychopath." She questioned why he wasn't locked up.
However, she refused to appear when prosecutors requested she appear for an interview. When prosecutors issued a subpoena to compel her to show up, she arrived with her attorney and handed them a pre-written paper statement indicating he had never thrown a bottle at her and she at no point feared him.
Without some other evidence of the attempted assault, prosecutors essentially had nothing else to prove the case and were left with no choice but to back away from the charges.
Call Fort Lauderdale Criminal Defense Attorney Richard Ansara at (954) 761-4011. Serving Broward, Miami-Dade and Palm Beach counties.
Additional Resources:
Zimmerman wine-bottle incident won't lead to charges, Jan. 30, 3015, By Rene Stutzman, Orlando Sentinel
More Blog Entries:
Florida Domestic Violence Arrests Up Over Holidays, Dec. 7, 2015, Fort Lauderdale Domestic Violence Defense Lawyer Blog