A defendant in a DUI manslaughter case was five months pregnant with her fourth child when she received a sentence of 15 years for killing a pregnant woman outside a hotel in Fort Lauderdale three years ago.
Family members of the decedent, who was seven months pregnant with a son at the time of her death, called defendant's decision to get pregnant with the criminal trial pending an act of manipulation intended to curry favor with the judge.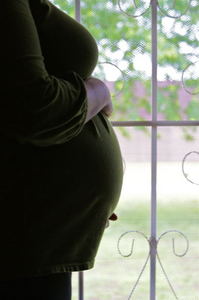 If that was the intention, it doesn't seem to have been effective. Prosecutors sought 20 years for the crash, in which both mother and unborn child were killed. The judge handed down a sentence of 15 years, followed by 15 years of probation plus a permanent loss of driver's license.

The only truly effective way to improve your odds of a reduced sentence or dismissed charges is by hiring an experienced DUI defense lawyer. The fact is, judges take their positions very seriously, and pride themselves on upholding the law. They are not easily swayed by ploys for sympathy.
While no defense attorney can make a guarantee regarding the outcome of a case, we can work within the framework of the law to challenge the admission of ill-gained evidence or shoddy investigative work. We can also dispute the admission of facts that may be more prejudicial than probative (i.e., allegations of prior crimes or past bad conduct). We can also aggressively negotiate for a favorable plea bargain with prosecutors, one that can minimize the severity of charges or consequences our clients face.
It's true that things like staying out of trouble in the interim between arrest and trial, working a steady job and supporting your family won't hurt your case. However, you can't count on those things make your case either.
F.S. 316.193 outlines the definitions and penalties for driving under the influence in Florida. Under this law, any person who drives drunk and causes the death of any human being – including an unborn child – commits a second-degree felony, punishable by up to 15 years in prison.
In the case recently weighed by a Broward Circuit judge, defendant faced 30 years total – 15 years each for the death of the mother and her unborn child.
According to court records, victim was seven months pregnant with her first child when she and her new husband attended a marriage conference at a Fort Lauderdale church the couple had won from their home church in Massachusetts. The victim was waiting for her husband, who was using a cabana restroom, when defendant's vehicle crossed the sidewalk, jumped a curb and slammed into the cabana where she was standing.
At the time of the crash, defendant's blood-alcohol level was 0.24, more than three times the legal limit of 0.08.
At her sentencing hearing, a number of defense expert witnesses indicated defendant suffered from several disorders not caused by drugs or alcohol.
The judge was unconvinced by this argument. Defendant had already pleaded guilty to two counts of DUI manslaughter. Her unborn child, due in May, will be turned over to her relatives while she serves the remainder of her 15-year sentence.
Call Fort Lauderdale Criminal Defense Attorney Richard Ansara at (954) 761-4011. Serving Broward, Miami-Dade and Palm Beach counties.
Additional Resources:
Pregnant woman sentenced to 15 years in prison in DUI manslaughter case, Jan. 30, 2015, By Rafael Olmeda, Sun Sentinel
More Blog Entries:
Sobriety Eye Tests Under Fire in DUI Cases, Feb. 14, 2015, Broward DUI Defense Lawyer Blog