Back in 1996, a man in West Boca caused an auto accident that resulted in the deaths of five Boca Raton teenagers. The following year, he would receive a 15-year prison sentence.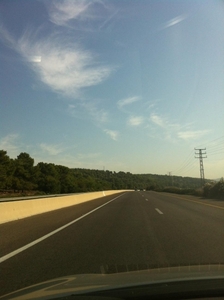 Three years later, another man in West Boca killed six senior citizens in a crash. He too would later receive 15 years for his crime.
But now, in 2015, a 23-year-old in Riviera Beach has been sentenced to 30 years for the exact same crime: Vehicular homicide.

The district court judge overseeing the case in Palm Beach County took care to highlight the sentencing discrepancy when issuing a term that was double what others had received for the same offense. He said the people of the community and lawmakers have come to believe this particular crime must be judged more severely than it once was. The trend, the judge stated, is to impose harsher penalties for vehicular crimes. He intended to respect that.
Still, defendant could have received even more time. Prosecutors were recommending a term of more than 46 years, as that is the minimum term defendant could receive under the state's tougher sentencing guidelines.
Meanwhile, defense argued this situation, though tragic, warranted mercy from the court. Defendant was remorseful and the incident was isolated, they argued. Defendant had never intended to hurt anyone. At most, he should receive 15 years, they said.
Judge conceded defendant hadn't meant to hurt anyone. But remorse, he said, was not enough for the loss of five lives. Therefore, he ordered a six-year sentence for each death, totaling 30 years.
Defendant had told the court in previous testimony that he fainted with no warning, something that had never happened to him before. He claimed he wasn't in control of his sports car when he exited the I-95 at Blue Heron Boulevard. At the time, he was just 21-years-old. As he neared an intersection and a red light near the end of the off-ramp, he said he snapped awake. In seconds, his vehicle, traveling 128 mph, slammed into another vehicle that was crossing the intersection. Four of the five people inside were ejected from the vehicle. All five suffered fatal injuries.
Prosecutors presented evidence that several hours before the crash, defendant had been stopped by police for traveling more than 90 mph in a 65 mph zone.
However, the judge did agree defendant had not been careless or reckless prior to that traffic stop, so there was no indication this was part of some long pattern of behavior.
Initially, defendant was also charged with DUI manslaughter, per F.S. 316.193. However, prosecutors were later forced to drop that charge because there were significant questions raised as to the validity of the toxicology reports indicating defendant tested positive for high levels of THC, the active ingredient in marijuana. No alcohol had been found in his system. Unlike alcohol, which dissipates quickly in the body, THC can linger for days or even weeks after consumption, and even high levels are not necessarily an indication of intoxication.
Call Fort Lauderdale Criminal Defense Attorney Richard Ansara at (954) 761-4011. Serving Broward, Miami-Dade and Palm Beach counties.
Additional Resources:
Driver gets 30 years in prison for 2013 crash with five casualties, April 18, 2015, By Marc Freeman, Sun Sentinel
More Blog Entries:
DUI Manslaughter Arrest in Pompano Beach Crash, Aug. 14, 2015, Palm Beach DUI Defense Lawyer Blog