What could have been a simple misdemeanor DUI charge has ballooned into a second-degree felony case, after a woman allegedly attempted to bribe a trooper to let her go.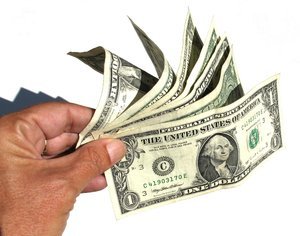 West Palm Beach DUI lawyers understand, according to multiple media reports, the 21-year-old woman is facing felony bribery charges, following the incident in Orlando.
The Florida Highway Patrol trooper reported that he stopped the driver for traveling 12 miles per hour above the posted speed limit, which was 30 miles per hour. At the time, she was driving a newer Nissan Altima.
The trooper said he asked her to exit the vehicle, and she repeatedly refused, even after six requests. The officer then reported that he saw the woman make a move for her ignition. Fearing she was going to make an attempt to flee, he opened her door and yanked her out of the vehicle by her arm.
She fell to the ground.
The trooper then reported at that time that he smelled alcohol around the area of the woman's face. She was walked to the patrol car, and the trooper said she did so unsteadily. She was then instructed to sit on the front of the police car. As she did so, she reportedly lost her balance again.
In searching her vehicle, the trooper reportedly discovered an empty bottle of liquor.
She refused to undergo field sobriety tests before he placed her in the back of his patrol car. Once he did so, he reported that she offered him multiple times to pay him several thousand dollars to let her get out of the ticket.
Now, what our West Palm Beach DUI defense attorneys believe is important here is the way in which this offer was supposedly made. As evidenced by the dash camera inside the cruiser, what the woman reportedly said was, "Whatever I owe you, I can just pay you in cash."
This statement alone is quite ambiguous.
The other statements appear more slightly more damning, but there is still the possibility that they could be defended in court. It will be tough for the state to argue she was too drunk to drive but consciously and deliberately committed a felony by offering a bribe.
According to the trooper, the woman told him she had previously been released by an officer for the same offense after she gave him money, and she added, "So there's no way I could just pay you off, even if I gave you $3,000 right now."
The trooper reportedly declined.
If the woman has no prior record, one option a defense attorney might consider is pleading to the DUI charge in order to have the bribery charged dismissed. However, it sounds like she may have a solid defense to those charges. She did not take a breathalyzer or field sobriety test, the reason for the traffic stop was marginal and a defense attorney may argue the trooper lacked cause to search her vehicle.
Bribery, as defined by FL Statute 838.015, is the act of offering a public servant some money or other benefit in order to influence their job performance or commit an omission that would be in conflict with his or her official duties. As a second-degree felony, as defined under FL Statute 775.082, it is punishable by up to 15 years behind bars.

If you have been arrested or charged with a crime and wish to speak to Fort Lauderdale criminal defense attorney Richard Ansara please call (954) 761-4011. Richard Ansara is an experienced criminal defense attorney located in Fort Lauderdale Florida. The Ansara Law Firm serves Broward, Dade, and Palm Beach counties. The Ansara Law Firm is available 24/7.
Additional Resources:
FHP: Accused drunken driver offered trooper $3,000 to let her go, By Desiree Stennett, Orlando Sentinel
More Blog Entries:
Fort Lauderdale Assault: Is Intoxication a Defense?, May 1, 2012, Fort Lauderdale Criminal Defense Lawyer Blog