A Fort Lauderdale jury will hear very different sides in the trial of a teen accused of attempted second-degree murder of another teen – one who used to be his friend.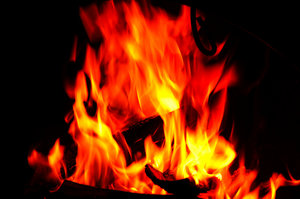 Fort Lauderdale juvenile defense lawyers know that when it comes to alleged crimes involving teens, a skilled attorney won't count on a defendant's baby face being enough to sway a judge or jury.
Particularly when a juvenile is being tried as an adult – which they overwhelmingly are for crimes like homicide and sex assault – securing a defense attorney with experience becomes critical.
This case involves three teens accused of setting a fourth on fire, causing him to suffer near-fatal burns. He ultimately survived.
The case drew worldwide attention and great sympathy for the alleged victim.
The teens were all in middle school when the alleged crime occurred, but they all faced very adult sentences.
A now-17-year-old pleaded guilty and was given eight years in prison followed by 21 years of probation. A now-18-year-old was given an 11 year prison sentence followed by one year of house arrest and 18 years of probation. Those two have both already pleaded guilty.
The third defendant in the case has decided to go to trial. He could be sentenced to as much as 30 years behind bars if convicted on the charge of attempted second-degree murder, defined in FL Statute 782.04. The main difference between a first-degree charge and a second-degree charge is premeditation. In this case, prosecutors aren't alleging that the boys necessarily intended to kill their former friend. But it is clear, they say, that the teens intended to harm him.
Prosecutors say that the teen who is currently on trial was angry with the alleged victim over a $40 video game for which the victim had never paid him. Plus, the alleged victim's parents had one of the suspects arrested several weeks earlier for trying to steal a bicycle from their porch.
In an effort to exact revenge, prosecutors say the teen on trial encouraged one of the others to dump rubbing alcohol on the victim. Then, the other boy light a match and threw it on the victim.
The alleged victim had burns covering about 65 percent of his body, and is said to have only survived because he jumped into a nearby pool. He was reportedly flown by helicopter to a nearby hospital, where he then underwent a serious of surgeries over the course of five months.
The defense doesn't argue that the victim was seriously hurt. However, the series of events that led to that point, they contend, were very different than what the prosecutor is alleging.
They indicate there was no premeditation, no plan. It was a prank – albeit a stupid one – and they never expected that the victim would be burned, let alone seriously hurt.
What's more, the defendant who is on trial now never actually touched the victim himself.
Prosecutors say the fact that he orchestrated it is enough to secure a conviction.
What is not in question is that this teen will require an aggressive and skilled lawyer to mount a strong defense in the weight of such evidence.

If you have been arrested or charged with a crime and wish to speak to Fort Lauderdale criminal defense attorney Richard Ansara please call (954) 761-4011.The Ansara Law Firm serves Broward, Dade, and Palm Beach counties. The Ansara Law Firm is available 24/7.
Additional Resources:
Trial opens for last defendant in Michael Brewer burning case, By Daniel Chang, Miami Herald
More Blog Entries:
Miami Drug Trafficking Suspect Caught After 22 Years, April 9, 2012, Fort Lauderdale Criminal Defense Lawyer Blog