For the death of a 6-year-old boy and injuring three others, a 20-year-old Davie man is facing serious felony charges that could send him to the prison for the next 35 years or more.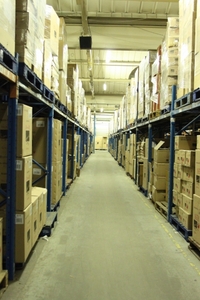 According to news reports, the suspect, who was 19 at the time of the wreck, had a blood-alcohol level that was 0.21, which is nearly three times the legal limit of 0.08 percent. He was also allegedly driving between 90 and 108 miles per hour on a road with a designated speed limit of 45 miles per hour.
He allegedly changed lanes several times in the moments before the crash. As he approached an intersection, he did not slow at all, and collided with another vehicle shortly before midnight. The 6-year-old was in that other vehicle, in the center of the rear seat.

The child's mother 42, and his sister, 14, were also in the vehicle and survived the crash.
A passenger in suspect's car was seriously injured, but also survived.
Red light cameras at the scene of the accident reportedly bolster witness accounts of the suspect's allegedly reckless behavior behind the wheel. It was also those cameras, police say, that helped them to estimate defendant's approximate speed just prior to the crash.
In addition to DUI manslaughter, he faces charges of vehicular homicide and reckless driving.
Both vehicular homicide and DUI manslaughter are second-degree felonies in Florida, each carrying a maximum sentence of up to 15 years in prison. Reckless driving carries a maximum penalty of five years, as a third-degree felony.
Conviction could mean decades behind bars. That's a very scary prospect for anyone, let alone a 20-year-old kid who has never been in trouble before.
Our experienced Fort Lauderdale DUI defense lawyers know the best chance a person has in this situation is to seek effective legal counsel.
Even in cases where the evidence seems overwhelming, there are ways in which an attorney can help. Certain pieces of evidence that could bolster the prosecution's case might not have been gathered properly, warranting a motion to suppress. There might also be reports that could be considered hearsay, and thus omitted from the record. The credibility of certain witnesses and/or evidence may be challenged.
There is also the possibility in some cases to negotiate an aggressive plea bargain. This usually entails defendant pleading guilty to one charge (often, a reduced charge) in order to have the others dropped. In this case, if defendant pleaded guilty to a single charge of DUI manslaughter in exchange for the other charges being dropped, his maximum penalty would be 15 years. There would still be a possibility of negotiating the time down further, depending on the circumstances.
Every case will be different, but the bottom line is in these situations, when there is so much at stake, it's imperative to contact an experienced defense lawyer.
Call Fort Lauderdale Criminal Defense Attorney Richard Ansara at (954) 761-4011. Serving Broward, Miami-Dade and Palm Beach counties.
Additional Resources:
Man arrested in crash that killed boy, 6, was drunk and speeding, police say, March 11, 2015, By Mike Clary, The Sun-Sentinel
More Blog Entries:
Florida DUI Arrest Consequences Severe, March 6, 2015, Fort Lauderdale DUI Defense Lawyer Blog