The Florida Department of Children and Families received a spate of calls regarding alleged abuse involving a father and his young son.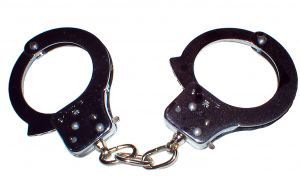 Authorities dug deeper to learn the accused had recently been embroiled in a custody battle with his ex-wife over the son in question. Investigators found no evidence of abuse, and this resulted in three individuals – the ex-wife and two of her friends – being arrested for making a false report of child abuse.
Our Fort Lauderdale domestic violence attorneys know that such outcomes are rare. In a great number of these cases, authorities are hasty in making arrests, for fear of being held liable in some way if they fail to act and something more serious occurs.

While abuses cases among intimate adults is almost always directly handled by police, cases involving children tend to be first investigated by workers employed by DCF. If caseworkers determine that a criminal action has taken place, the case is then turned over to police.
While these social workers may have some degree of training, they are sometimes undereducated, inexperienced and overworked. In some cases, they are not even required to have a college degree.
At least the education requirements may soon change, per a draft proposal filed by Sen. Eleanor Sobel, D-Hollywood, who serves as the chair for the Senate Children, Families and Elder Affairs Committee. This is the agency that has oversight of DCF.
The proposal would make it mandatory for all child abuse investigators and their supervisors to hold a bachelor's or master's in social work. All new hires would have to have a degree specifically in social work. The law would also offer tuition exemptions to current workers and supervisors who lack a degree and are willing to pursue one. Additionally, the measure would seek to increase funding to the agency so that case loads could be reduced.
Part of the bill also involves the foundation of an institute at Florida State University that would be solely committed to helping lawmakers study the issue of child abuse and make recommendations as to future laws to prevent it and increase penalties for those who commit it.
While we can't get behind every aspect of this measure, the hope is that by hiring better-educated investigators, fewer false allegations will make it past the initial stages of investigation.
In Florida, allegations of domestic violence or child abuse can be ruinous to one's reputation and career – even if they later turn out to be false. That's why it's so important to hire an experienced defense attorney who will mount a vigorous defense early on.
According to Florida Statute 741.283, the minimum statutory requirement for incarceration on a domestic violence conviction is five days – but it climbs from there, depending on the extent of alleged abuse.
In cases where parents are accused of committing violence upon their child, he or she could face either a charge of domestic violence or child abuse. A charge of child abuse tends to carry more severe consequences, with maximum penalties for the willful abuse of a child without great bodily harm reaching up to five years. It is even higher for actions that result in severe injuries.
But again, it's far too easy for false allegations to make their way through the pipeline, especially because complaints can still be anonymous.
Anyone who is suspected or accused of such a crime should not speak to either DCF investigators or police without an attorney present.
If you've been arrested on domestic violence charges or are dealing with DCF, call Fort Lauderdale Attorney Richard Ansara at (954) 761-4011. The Ansara Law Firm serves Broward, Dade and Palm Beach counties.
Additional Resources:
TWO ARRESTED FOR FALSELY REPORTING CHILD ABUSE, Aug. 17, 2011, Press Release, Department of Children and Families
Draft proposal would professionalize child abuse investigators, Feb. 4, 2014, By James Call, The Florida Current
More Blog Entries:
Holidays Rife With Domestic Violence Allegations in Florida, Dec. 15, 2013, Fort Lauderdale Domestic Violence Defense Lawyer Blog