A Florida appeals court has applied the state's "Stand Your Ground" law to throw out second-degree murder charges against a man who shot two other men outside an Opa-locka Chili's in 2008.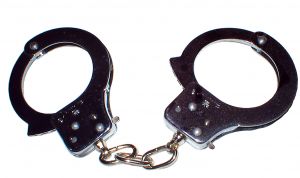 The case exposes the trouble state judges are having in applying the controversial law, and emphasizes the need for experienced representation whenever a defendant claims that his use of deadly force was justified.
Although most people understand they have they have a right to defend themselves against a violent attack, our Fort Lauderdale criminal defense lawyer understands what it takes to mount a defense in a Stand Your Ground case.

The recent appeals court decision addressed second-degree murder charges against Gabriel Mobley. On the evening of Feb. 27, 2008, Mobley and a friend, Jose Correa, went to an Opa-locka Chili's to meet a group of friends. Inside the restaurant, Mobley and Correa became involved in a heated argument with two other patrons, Jason Gonzalez and Rolando Carrazana.
Tempers cooled temporarily, but the confrontation flared up again in the restaurant's parking lot when Mobley and Correa stopped to have a cigarette before getting into their cars and heading for home. Just before grabbing a smoke, Mobley took his licensed handgun out of his car and armed himself.
A security video then showed Gonzalez running up to the two men standing on the sidewalk, punching Correa in the face, and advancing on Mobley. Seconds later, Carrazana rushed up, apparently intending to join the fray in support of his friend, Gonzalez.
Mobley would later testify that he saw Carrazana reach under his shirt. Thinking that Carrazana was grabbing for a weapon, Mobley drew his gun and opened fire, shooting Gonzalez once and Carrazana four times. Both men died from their gunshot wounds.
Florida's Stand Your Ground Law provides immunity for those who use deadly force under a reasonable belief that they are acting to protect themselves or others from death or serious bodily harm. Under the law, there is no duty to retreat in the face of such threats.
Critics argue that the law encourages violent confrontations by providing expansive protections for those who claim self-defense.
Whatever your stance on the law, the handling of Mobley's case shows that police, prosecutors and judges are having a tough time applying the Stand Your Ground standard.
Immediately after the shooting, police accepted Mobley's version of events and released him from custody without filing charges. But several weeks later, a new investigator was assigned to the case and Mobley found himself arrested and charged with two counts of second-degree murder.
A Miami-Dade County judge refused to dismiss the charges, rejecting Mobley's argument that he was immune from prosecution under the Stand Your Ground Law. In rejecting that defense, the trial judge emphasized the fact that Mobley did not actually see that Carrazana was armed, even though two knives were later found on the ground near where Carrazana had fallen after being shot.
But the Florida Court of Appeal in Miami recently reviewed the case and decided that Mobley was entitled to Stand Your Ground immunity.
Writing for the court in its 2-1 decision, Judge Linda Ann Wells explained that the trial judge made a mistake in focusing on the fact that Mobley had not actually seen a weapon on Carrazana.
"The issue for determination was not whether Mobley knew a weapon was possible or whether he actually saw one, but whether a reasonably prudent person in those same circumstances and with the same knowledge would have used the force Mobley used," she wrote.
The judge concluded that Mobley was entitled to immunity under the objective standard required by the Stand Your Ground statute.
"Mobley and [Correa] had every right to be where they were, doing what they were doing and they did nothing to precipitate this violent attack," Wells said.
The case highlights why establishing Stand Your Ground immunity is often a fact-intensive undertaking, requiring the skills of an experienced defense attorney.
If you've been arrested, call Fort Lauderdale Criminal Defense Attorney Richard Ansara at 954. 761.4011 or (toll free) 877.277.3780. The Ansara Law Firm serves Broward, Dade and Palm Beach counties.