A mother and her two adult children were arrested after an apparent attempt at group shoplifting ended in violence, with two workers alleging they were spat on and battered.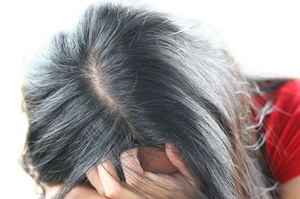 The incident reportedly happened in Sunrise, where authorities arrested a 59-year-old woman, her 27-year-old son and her 20-year-old daughter.
According to news reports:
The family members allegedly began hiding items inside the 20-year-old's pink purse. The trio then walked to the front of the store, where police allege they attempted to leave without paying for the hidden merchandise.

A security officer, watching the scene from the loss prevention room, observed these actions and then approached the group in the parking lot. As he tried to detain them, the 20-year-old yanked away, pushed the officer in the chest, struck him in the groin with her knee and bit down on his finger. The security guard was also allegedly shoved by the mother and son.
Soon after, another store employee jumped in to the melee to assist the outnumbered security guard. At that point, it is alleged, the 20-year-old suspect spat in both store employees' faces.
All three suspects then fled, but were detained by police a short time later in a nearby parking lot.
At that point, the 20-year-old female suspect reportedly admitted to police that she had assaulted both workers, described those assaults, and also conceded she had gone to the store with the intention of stealing, and had arrived there with no money.
The total amount of the take: $47.66.
Typically, shoplifting of goods amounting to so little would not be considered a major crime. Not that it's a wise idea, but it would likely be considered petit theft. Per F.S. 812.014,
this is considered a second-degree misdemeanor, which is punishable by a maximum two months in jail. Most offenders do not receive this much jail time, particularly if they have no prior criminal record. In fact, many of these cases are pleaded down to even lesser charges, and may even result in no conviction if defendant enters a diversion program.
However, by fighting physically with these employers to avoid detention, these family members made the situation far worse. Assault and battery are generally first-degree misdemeanor offenses, which means they are punishable by up to one year in jail.
If any of these individuals have a prior conviction for battery, this offense could be kicked up to a third-degree felony, which could mean up to five years in prison. This would be over less than $50 in merchandise.
Beyond their alleged participation in these acts, another mistake made was for the 20-year-old to discuss that alleged participation with police. This essentially amounts to further evidence available to police and prosecutors to secure a conviction, at virtually no benefit to the accused.
We always recommend suspects who are being questioned – even prior to arrest – politely but firmly exercise their right to refrain from answering anything unless their Broward criminal defense lawyer is present.
Call Fort Lauderdale Criminal Defense Attorney Richard Ansara at (954) 761-4011. Serving Broward, Miami-Dade and Palm Beach counties.
Additional Resources:
3 family members jailed after shoplifting attempt turns violent, cops say, July 6, 2015, By Brooke Baitinger, Sun-Sentinel
More Blog Entries:
Wiechert v. Florida – Proving Value of Property in Theft Cases, July 6, 2015, Broward County Criminal Defense Attorney Blog