A man who reportedly directed a high-stakes prostitution ring in South Florida – one with ties to a law firm tainted by a huge Ponzi scheme scandal – has been sentenced to three years in federal prison.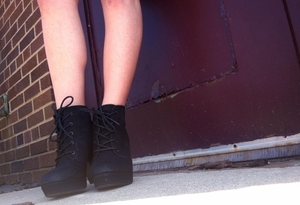 The 51-year-old defendant admitted guilt for arranging encounters with prostitutes from his "high-end adult escort agency" to wealthy clients throughout South Florida and in other cities. Some of the women employed by the operation were Florida natives, although some were recruited from some Eastern European countries.
Posing as tourists, the women were housed in various locations across the Pompano Beach area, but on occasion traveled on "tours" in cities like Chicago, Washington, D.C. and Baltimore, where sexual encounters with various clients were arranged.

While prostitution cases are generally tried in state courts, the fact that this one had national and international ties meant federal prosecutors could take the reigns on the case.
The case gained significant traction in the media due to a messy entanglement between one of the prostitutes who worked for defendant and a partner at a prestigious law firm in Fort Lauderdale. One of those partners reportedly recruited two Broward sheriff's deputies to intimidate the prostitute and her boyfriend when he threatened to go public with the affair. The cops allegedly forced her to move out of state, illegally searched her home, handcuffed her boyfriend and destroyed evidence of her relationship with the law partner. The law partner also admitted to making illegal campaign donations to favored candidates.
Those officers were later fired and sentenced to federal prison for those criminal acts, as was the partner. Another partner is serving a 50-year prison sentence for the Ponzi scheme. He is at an undisclosed location serving his sentenced in the witness protection system.
By comparison, it would seem, the man who oversaw the prostitution ring was a bit player who received a relatively light sentence. After all, he was facing decades behind bars.
However, he still ended up receiving four more months than prosecutors recommended for conspiracy to transport individuals for illegal sexual activity and employing illegal immigrants for immoral purposes. He also admitted to conspiring to launder money.
18 U.S.C. 117.2421 makes it illegal to knowingly transport any individual with the intent purpose of engaging that individual in prostitution. That crime alone carries a maximum 10-year sentence.
Prosecutors did mention the fact defendant willingly spoke with FBI agents and prosecutors about the conduct of the law partner with one of the prostitutes. However, authorities never called him to testify and he primarily confirmed details of which officials were already aware.
Florida laws pertaining to prostitution also provide for stiff penalties, particularly for those involved in "pimping" or profiting from and managing prostitutes and their sexual encounters.
F.S. 796.07 details the prohibition on prostitution and related acts.
With specific regard to "pimping and pandering," the state makes it a criminal offense to:
–Force, compel or coerce another person to engage in prostitution;
–Be supported by money earned from prostitution;
–Entice or procure another person to engage in prostitution
It's also considered a crime to do any of the following if it's for the purpose of furthering prostitution:
–Renting property
–Owning or operating a building or any other location
–Offering to locate a person
–Receiving or directing any person to a place
–Entering or remaining in any location or vehicle
For instance, if a property owner rents a trailer to someone, knowing the person who rents it is going to be engaged in prostitution, the property owner could be convicted of a pandering-related offense.
These cases can result in serious penalties, so it's imperative defendants seek experienced legal counsel.
Call Fort Lauderdale Criminal Defense Attorney Richard Ansara at (954) 761-4011. Serving Broward, Miami-Dade and Palm Beach counties.
Additional Resources:
Pimp with links to Rothstein scandal sentenced to prison, July 2, 2015, By Paula McMahon, Sun-Sentinel
More Blog Entries:
Fort Lauderdale DUI Arrests Spike on July 4th Holiday, July 3, 2015, Fort Lauderdale Criminal Defense Lawyer Blog