Marijuana use is gaining acceptance in a growing number of states across the country, and it's even approved in Florida for limited medicinal uses. Many municipalities have decriminalized personal possession, but that doesn't mean people can use it with impunity – particularly on the roads.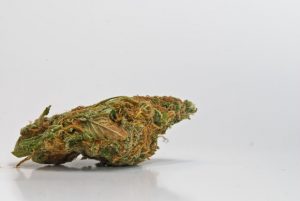 In fact, nothing about F.S. 316.193, Florida's driving under the influence statute, has been altered to allow drivers operating vehicles under the influence of marijuana to do so with any greater freedom. But the increased popularity has led the Florida Department of Highway Safety and Motor Vehicles to allocate $5 million to a public service campaign to warn people of the consequences for driving while high. The "Drive Baked, Get Busted" initiative is an attempt to discourage people from driving after they have smoked or otherwise consumed marijuana. The campaign has already started cropping up on billboards and on local television and radio broadcasts statewide.
The state is specifically targeting motorists 18 to 34, as well as those 55 to 74. Additionally, authorities plan to start collecting data on positive drug test results gleaned in traffic crash investigations, with the goal of helping policymakers ascertain how frequently drug use plays a part in crashes and other traffic offenses. These tests are likely to be similar to what are used in roadside tests used to ascertain sobriety, except they would likely use urine as opposed to breath. But as our criminal defense attorneys know well, the challenge here – and with prosecutions of drivers accused of DUI marijuana – is how to ascertain if someone is actually under the influence, or merely consumed marijuana at some point recently.
That's because marijuana remains in the bloodstream far longer than alcohol, which dilutes in a matter of hours. Marijuana can remain in the body for days or even weeks after use. That means its mere presence alone – even in certain quantities – can't be used as proof beyond a reasonable doubt that someone was under the influence. Conversely, there was another study published in 2014 in the journal Clinical Chemistry that found regular users of marijuana could smoke a joint right in front of researchers – and yet show zero evidence of cannabis in their blood.
The  Florida DUI statute says prosecutors can prove DUI if a driver has a per se limit of 0.08 grams of alcohol per 100 milliliters of blood or 210 liters of breath. That same kind of limit doesn't exist for marijuana. That means police and prosecutors must rely on the other definition of impairment, which is that one is "affected to the extent that the person's normal faculties are impaired." But what does that mean? Who determines what is "normal"? It's a question with which a growing number of police agencies are grappling, many choosing to pay for additional training so that patrol officers can become "DREs" or "drug recognition experts."
But the training is time-consuming and expensive and time-consuming. That means many cases filed against individuals for impaired driving on the basis of marijuana impairment – especially those involving heavy users – won't stand up in court. Still, it's imperative to have an experienced criminal defense attorney – one skilled in DUI defense – in your corner.
Call Fort Lauderdale Criminal Defense Attorney Richard Ansara at (954) 761-4011. Serving Broward, Miami-Dade and Palm Beach counties.
Additional Resources:
New $5M campaign warns Floridians about driving while high, April 12, 2018, By Chris Parenteau, News4Jax
More Blog Entries:
Successful DUI Appeal in Florida Requires Good Defense Attorney, March 20, 2018, Broward DUI Defense Attorney Blog