Florida lawmakers are considering a pre-arrest diversion program – something many counties and judicial circuits already offer – that would be uniform throughout the state. HB 1197 and companion bill SB 1392 would create two separate pre-arrest diversion programs in each judicial circuit in Florida.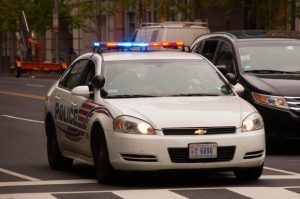 The measure calls for a diversion program for adults and another for juveniles. The basic goal is to offer certain misdemeanor offenders the opportunity to complete community service, drug treatment and other requirements in lieu of sending their case down the criminal justice pipeline. Those who fail to successfully complete the diversion program requirements would be adjudicated through the typical process. However, those who are successful would have the opportunity to avoid a criminal record entirely, and could have record of their arrest sealed or expunged.
The bill would grandfather in existing diversion programs, so long as it was operational before the measure passed and new programs will be allowed so long as the state attorney determines it will be in compliance with the state law. Supporters of the measure say that while many circuits do already have such programs, the lack of consistency is problematic. Introducing a uniform framework with specific guidelines for law enforcement and prosecutors will streamline the process. 
Criminal defense attorneys in Broward County know there is already an existing diversion program here, though it's unclear if it would fit neatly into the requirements of the new bill.
In most misdemeanor criminal cases in South Florida, the process works like this:
An arrest is made;
Defendant is issued a notice to appear in court OR;
Defendant's case is referred for determination by the state attorney's office, which will decide whether to pursue the charges.
Here in the 17th Judicial Circuit (the state attorney's office that oversees criminal matters in Broward), there are options for truancy diversion, misdemeanor diversion, felony pre-trial intervention, domestic violence misdemeanor diversion, driving while license suspended diversion and alternatives to formal processing of juvenile cases. There is also a juvenile drug court program, a civil citation program and a PROMISE program (aimed at reducing school-based arrests for minor offenses).
A short breakdown of each:
Truancy diversion. This is intended to address adult defendants who are charged with failing to make sure their child attends school. Those with one prior misdemeanor offense are eligible.
Misdemeanor diversion program. This allows offenders the chance to admit responsibility, obtain rehabilitation and complete certain requirements to avoid a criminal conviction. Participants are supervised by the Broward Sheriff's Office of Probation.
Felony pre-trial intervention program. This allows certain first-time felony offenders (only those facing third-degree felonies) to avoid a criminal conviction by successfully completing certain requirements.
Domestic violence misdemeanor diversion program. This requires participants to enter a guilty plea and complete a 26-week batterer's intervention course and substance abuse evaluation/ treatment (if necessary). Successful completion will result in vacating the conviction (nolle prossed status), and the arrest will be eligible to be expunged. This assumes no prior felony convictions and no more than one prior non-violent misdemeanor conviction. It's only offered once.
Driving while license suspended program. Drivers pay a$100 application fee and complete other requirements (community service, other financial obligations) an the charge is dropped.
Juvenile diversion programs. One is juvenile drug court (participate in community-based treatment programs, intensive case management, etc.) and successful completion results in a nolle prosequi of the case (i.e., it's dropped). The other is a selection of a dozen different diversion programs tailored to target the offense (only misdemeanor and non-violent third-degree felonies for first-time offenders, with prior PROMISE/ civil citations not considered). Those younger than 12 or with disabilities can be considered for any offense. Successful completion results in the case being declined.
Civil citation. This is an alternative to an arrest, and can be offered up to three times for minor misdemeanor offenses.
PROMISE. Students get three chances a year for school-based offenses. The program is intended to address problem behaviors and keep kids out of juvenile court.
If you have been arrested in Broward County and want to explore your options for a diversion program, our defense attorneys can help.
Call Fort Lauderdale Criminal Defense Attorney Richard Ansara at (954) 761-4011. Serving Broward, Miami-Dade and Palm Beach counties.
Additional Resources:
Pre-arrest diversion program bill clears House panel with lingering concerns, Feb. 6, 2018, By Ana Ceballos, FloridaPolitics.com
More Blog Entries: