When it comes to domestic violence arrests in Florida, there is no one-size-fits all charge.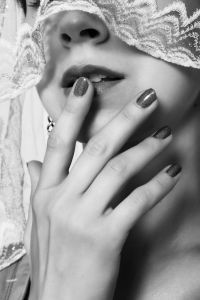 The fact is, prosecutors have a host of varying options to choose from when it comes to charging, and it's all based on the specific evidence available in each individual case.
This is where having a Fort Lauderdale criminal defense attorney who specializes in domestic violence cases becomes especially important. It's one thing to generally know the potential defenses in a criminal case, but it's another to be well-familiarized with the ins-and-outs of a specific area of law.
Choosing a defense attorney who is armed with this knowledge can be critical to ensuring the best possible outcome based on your circumstances.
This case involved a 40-year-old West Palm Beach man and his 38-year-old live-in girlfriend of four months. Investigators arrested the suspect on charges of domestic battery by strangulation, aggravated battery with a deadly weapon, criminal mischief and resisting police officers with violence.
Authorities were reportedly alerted to the case by hospital staff, who were treating the woman days after the alleged attack. She told investigators she hadn't sought treatment earlier because she feared the legal consequences her boyfriend might face.
Investigators say that the man had been consuming alcohol throughout the day, and when evening fell, he began to argue with his girlfriend. She then reportedly went outside and he followed her. At this point, she contends he began hitting her in the back of the neck with his fists.
The woman was reportedly able to get away and went back inside to get her phone, purse and keys from a bedroom. The defendant then allegedly closed the door behind him, hit the woman on both ears with the palms of his hands. She claims he also took her phone and smashed it on the ground.
She said he then grabbed her by the neck, and opened a pocket knife, which he held to her neck, while saying that he intended to kill her and bury her in the backyard.
Again, she was able to break away and sought shelter with a neighbor.
Domestic violence by strangulation is defined in Florida Statute 784.041(2)(a), which states that the defendant must have knowingly and with intention and against the other person's will "impede normal breathing or strangulation or circulation of the blood" to either a family member or a person living in the same house or to someone he or she is dating. This act must be such that it creates the risk of serious bodily harm by applying pressure to either the neck or throat or by blocking the mouth or nose of the other person.
This is a third-degree felony charge, which means it's punishable by up to 5 years in prison.
In this case, it's not clear what evidence police have to prove that this charge applies. At no point did the report say that the alleged victim was unable to breathe. Furthermore, the delay in reporting the case has more than likely resulted in the disintegration of evidence that would have been vital to the prosecution's case.
Nonetheless, the seriousness of these allegations warrants the help of an attorney with experience in defending domestic violence cases.

If you've been arrested, call Fort Lauderdale Criminal Defense Attorney Richard Ansara at (954) 761-4011. The Ansara Law Firm serves Broward, Dade and Palm Beach counties.
Additional Resources:
Suburban West Palm Beach man charged with threatening to kill woman, bury her in backyard, Sept. 25, 2012, By Julius Whigham II, Palm Beach Post Staff Writer
More Blog Entries:
Miami Dolphins Player Cut From Team After DV Arrest, Aug. 16, 2012, Fort Lauderdale Criminal Defense Lawyer Blog