If you have been charged and convicted of a DUI in Florida, that's not necessarily the end of the story. Depending on the circumstances and the details of your trial or plea deal, there could be an opportunity to appeal the conviction or the sentence – but you'll need a good DUI defense lawyer to be successful.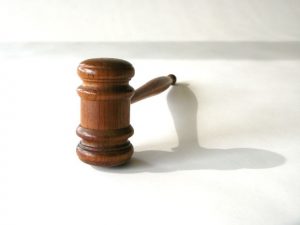 It's important to note that not all cases will be ripe for appeal, and simply not liking the sentence or the permanence of a DUI conviction on your record won't be enough. Typically, there has to be some kind of error made during the trial or sentencing in order to file a successful appeal of a DUI conviction. Because there are stringent time limits (usually just 30 days post-conviction) in which to file, it's imperative you contact a lawyer as soon as possible.
Recently in Escambia County, Florida's First District Court of Appeal upheld a 15-year prison sentence for a man convicted of a 2013 crash that resulted in the death of a passenger. Defendant was convicted of DUI manslaughter, which under F.S. 316.193 carries a maximum penalty of 15 years, as it is a second-degree felony. The fact that he was also convicted of DUI property damage meant that his sentence was longer than most for first-time offenders, though the judge did allow him to serve these terms concurrently (at the same time) rather than consecutively (back-to-back). 
According to NorthEscambia.com, defendant had a blood-alcohol concentration of 0.196, more than twice the legal limit of 0.08, when he reportedly pulled out in front of an 18-wheeler truck on the highway. Although he was making a right turn on red at the intersection, the truck had the green light and defendant did not have a green arrow turn signal. The truck was traveling approximately 45 mph. Defendant's passenger was declared dead at the scene.
In his appeal, defendant argued:
His original defense attorney was ineffective for failing to renew an objection for striking an African American juror (defendant is black). However, the appellate court noted a white juror was also removed;
His original defense attorney should have moved to strike the opinion testimony of a highway patrol trooper, during which the trooper indicated he believed defendant at-fault and that "other circumstances" (i.e., scent of alcohol on defendant's breath) led the trooper to believe he was at-fault. Trooper had not witnessed the crash or talked to witnesses when the conclusion of fault was reached. Appellate court determined allowance of this testimony, even if improper, would not have changed the outcome of trial.
His original defense attorney failed to move for acquittal on basis of state's state's failure to prove evidence of intoxication. Appellate court rejected this because his attorney did not object to introduction of evidence of his blood-alcohol concentration.
His original defense attorney failed to object to faulty juror instructions and an improper closing argument by the prosecution. Appellate court found neither would have altered the outcome of the trial.
Trial court improperly instructed jurors on the statutory presumption of impairment. Appellate court ruled defense attorney did not object to introduction of the lab report concerning his blood-alcohol level, so there was no basis to disregard that evidence or the instruction.
We must point out that appellate courts will not re-weigh the evidence or hold a brand new trial (unless evidence has been newly-discovered that would have made a difference in the outcome of the trial). Instead, justices will look closely at the transcripts from the trial and the trial process to ascertain whether a legal error was made. From there, they will make a ruling on your appeal.
Possible outcomes include:
Affirming the conviction;
Reversing the conviction;
Reversing and remanding for a new trial;
Remanding the case for re-sentencing with specific instructions.
Appeals are not easy to win, but neither are they impossible. Having an experienced lawyer is imperative. If you are interested in exploring whether your case is ripe for appeal, contact a Fort Lauderdale DUI defense attorney as soon as possible.
Call Fort Lauderdale Criminal Defense Attorney Richard Ansara at (954) 761-4011. Serving Broward, Miami-Dade and Palm Beach counties.
Additional Resources:
Appeals Court Upholds DUI Manslaughter Conviction Of Cantonment Man, March 1, 2018, NorthEscambia.com
More Blog Entries:
Florida Supreme Court Rejects DUI Blood Sample Challenge, Feb. 22, 2018, Fort Lauderdale DUI Appeal Attorney Blog