Many new types of fraud are either born or become big-time in Florida – South Florida in particular. A top agent for the Internal Revenue Service speculated it was a combination of factors: Beautiful weather and beaches a lot of people in general. Older folks – especially vulnerable to almost all kinds of fraud – often retire here. Florida also truly embodies the U.S. "melting pot," with organized crime sprouting up from all ethnic groups.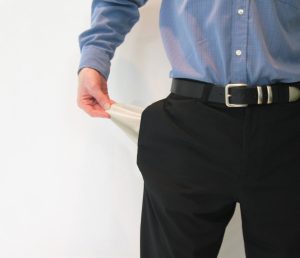 The Federal Trade Commission reported earlier this year that Florida is the scam capitol of the country (based on both crime statistics and complaints made directly to the commission) with seniors the primary prey – at least in terms of dollars. Although there were more younger people who reported losing money to fraud, victims over 70 sustained higher median losses.
Whatever the reason, our Fort Lauderdale fraud attorneys know crimes of fraud, often referred to as "white collar crimes," are often penalized severely, with defendants facing either state or federal charges, the distinction usually being the method of the scam, how much money it involved and whether it affected people in other states. 
A few examples of fraud crimes frequently prosecuted in Florida are:
Wire fraud (including internet fraud)
Tax crimes
Mortgage and securities crimes
Healthcare and insurance crimes
Bank fraud
Mail fraud
Credit card fraud
Online shopping fraud
Identity theft
The No. 1 type of fraud nationally, according to the FTC, is the so-called "Imposter Scam," wherein someone pretends to be someone they are not – a loved one in trouble, tech support, a government official, etc. – and needs money. Most victims of scams overall are contacted by phone and pay by wire.
Noteworthy South Florida Fraud Cases
Some of the biggest Florida fraud cases that have made headlines over the last decade (per The Sun Sentinel) involved:
Investment fraud. Examples would be ponzi schemes, distressed real estate schemes, gold and precious metals fraud, investment pitches by phone, etc. In one of the most prominent cases involved a man now serving a 50-year sentence for a $1.4 billion ponzi scheme with 29 co-conspirators. Interestingly, all victims received full restitution after defendant's assets were sold.
Drug treatment/ sober home fraud. Florida has a billion-dollar drug treatment industry. Dozens of South Florida sober homes were embroiled in a scam that raked in tens of millions of dollars by passing patients from one home to the next and billing insurers for unnecessary and non-existent treatments and tests. Prosecutors say some of the homes allowed patients to use drugs on the site so they could continue to receive treatment and testing services for which the companies could bill. The owner of one of those was later convicted on federal charges of conspiring to commit health care fraud, money laundering and sex trafficking.
Gas pump and ATM skimmers. The state Department of Agriculture and Consumer Services reported they had recovered 260 such devices at gas stations (40 percent in South Florida), some of those had been in place for weeks or months without detection.
Sweepstakes and lottery fraud. Someone is told they've won big, but need to pay a smaller fee first.
Fortune telling scams. The infamous "Miss Cleo" late-night commercials urging television viewers to "Call me now for your free reading" was from Broward County. However, because there never was a "free" reading (callers were automatically directed to another line that charged $5 a minute), the company agreed to credit customers back $500 million. In another case, a duo in Fort Lauderdale allegedly scammed nearly $18 million from 24 people after convincing them she had special powers.
There have also been issues with immigration fraud, call center fraud, insurance scams, hurricane fraud and identity theft.
Defending Against Fraud Charges
If you are arrested for a fraud-related charge, you need to firstly decline to answer any questions from investigators without first talking with a criminal defense attorney – which you should also do promptly.
Although prosecutors do bear the proof burden in these cases, your defense will need to be meticulous and dogged in challenging the allegations. Some of the factors that may impact your criminal defense attorney's strategy include:
Whether you purposely intended to steal money from the organization/ business/ agency/ individual.
Whether the prosecutor has enough evidence to prove you committed a crime and that you did so on purpose.
The context of the alleged fraud crime, whether simple and low-tech or elaborate, far-reaching and involving numerous others.
Call Fort Lauderdale Criminal Defense Attorney Richard Ansara at (954) 761-4011. Serving Broward, Miami-Dade and Palm Beach counties.
Additional Resources:
What are South Florida's most depraved scams? Aug. 28, 2018, By Ron Hurtibise, The Sun Sentinel
More Blog Entries:
Florida Prosecutors Push for Tough Drug Offender Sentences, Aug. 15, 2018, Fort Lauderdale Criminal Defense Attorney Blog