Prosecutors in California who withhold exculpatory evidence or tamper with evidence in a criminal case will now face felony charges themselves. The recent law, signed by that state's Governor Jerry Brown, allows a penalty of up to three years' prison time for prosecutors who withhold evidence that defendants could use to exonerate them. Before this law passed, such actions were criminal, but they were only considered misdemeanor crimes.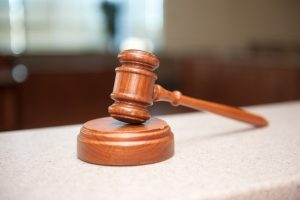 Officials say the measure was necessary in light of a growing number of cases wherein people have been wrongfully convicted at least in part because prosecutors abused their power and position. The measure follows a high-profile case in Orange County where a prosecutors in a murder case was found to have repeatedly violated defendant's rights by not turning over key evidence. Although the court overseeing the matter did not find the prosecutor had engaged in willful misconduct, he was nonetheless removed from the case.
There are allegations from the public defender's office in that region that corrections officers have for years violated inmates' rights with an illegal jailhouse informant program that prosecutors tried to hide. This involved using the testimony of fellow inmates in exchange for leniency in their pending cases – while not disclosing this deal at trial. A number of high-profile criminal cases have collapsed as a result. Prosecutors are now saying if the law applies to them, it should apply to defense lawyers too. 
The American Bar Association back in 2011 adopted a policy that created a checklist for prosecutors, which included types of exculpatory evidence they are obliged to turn over to the defense. Already existing was the Due Process Clause of the Constitution, which per the 1963 U.S. Supreme Court case of Brady v. Maryland requires prosecutors to turn over any information to the defense that could be favorable to the defense case, either because it is material or exculpatory.
This makes sense, of course, but prosecutors still struggle with it, as evidence by the problems in California.
In Florida, an update to Fla. R. Crim. P. 3.113 outlines the minimum standards for attorneys in criminal cases, which took effect in May 2016. It mandates training on the principles established under Brady v. Maryland and Giglio v. U.S. The latter was a 1972 case in which a defendant learned after trial that prosecutors failed to disclose a promise of immunity made to a co-conspirator at trial who was the only witness against him. Based on the fact that the government's case depended almost entirely on this witness, the court reversed the conviction.
Even though the law requires prosecutors to turn over evidence favorable to the defense and the new Florida rule requires additional training, the reality is Fort Lauderdale defense attorneys have to be vigilant in ensuring a client's rights during the discovery process are protected. Favorable evidence for the defense needs to be made available both during plea negotiations and during trial.
In the California cases, The ABA Journal reports there is evidence that this practice of prosecutors failing to turn over important information to the defense had been going on for years unchecked, possibly tainting upwards of hundreds of convictions.
Call Fort Lauderdale Criminal Defense Attorney Richard Ansara at (954) 761-4011. Serving Broward, Miami-Dade and Palm Beach counties.
Additional Resources:
Prosecutors who withhold or tamper with evidence now face felony charges, Oct. 3, 2016, By Christopher Goffard, The Los Angeles Times
More Blog Entries:
Florida Homicide Arrest Made in 26-Year-Old Cold Case, Oct. 5, 2016, Fort Lauderdale Criminal Defense Lawyer Blog