Ron Cacciatore is a man who has spent his life in Broward law enforcement. He worked for years as an undercover agent, targeting drug traffickers. He took on high-profile, influential members of organized crime. He even spoke at one about about running for Broward sheriff himself.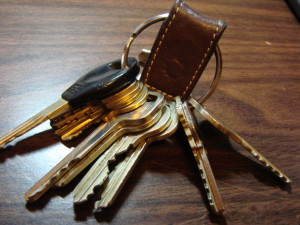 But now, he's on the other side of that coin. The 62-year-old, who currently serves as the head fraud investigator at the Broward Property Appraiser's Office, was recently accused of taking a key to vandalize the car of a 73-year-old neighborhood association president, who has been sparring with his 43-year-old stepdaughter.
This is according to The Sun-Sentinel, which alleges the source of this quarrel spans a full five years – and the tenure of two association presidents. In all this time, there have been reports of conflicts between those involved that resulted in hair-pulling, biting and restraining order filings. And now, reportedly, it's culminated in vandalism by a high-ranking county official and retired lawman. 
The cause of all this fighting?  with the stepdaughter's two, 15-pound poodles. Allegations are the dogs run amok in the Weston neighborhood sans-leash, raising ire and concern among nearby residents.
Cacciatore and his wife are reportedly named on the deed of the property in which his stepdaughter lives, but the couple live elsewhere. He vehemently denies he had anything to do with the alleged criminal act, calling the allegations "hurtful" and the entire ordeal, "a nightmare."
Meanwhile, the association president is claim damage to her Ford Focus, which was marred with deep double scratches horizontally along the passenger side.
The case is being investigated by the Miami-Dade State Attorney's Office, following a request by the Broward State Attorney directly to the governor's office to have the case transferred because he knows Cacciatore have worked closely together for several years.
Officials are examining whether Cacciatore may have committed a felony. He, meanwhile, contends this was all a "set-up."
Over the course of nearly three decades, he, his wife, his stepdaughter or his private investigations company has filed more than two dozen lawsuits against other persons or companies. Before all this happened, he said, he had threatened to sue the homeowner association president over a series of disputes. The president had reportedly taken issue not just with the dog, but with the clothing the stepdaughter wore to walk the dog and a common-area mulched garden that failed to meet the community specifications. Cacciatore promised to have the new president replaced and terminate the property manager.
Soon after, he said, this allegation surfaced.
He's dodged far more serious accusations in the past, including a federal corruption investigation into the fact that he was associated financially with convicted drug dealers. This later turned into an allegation that he had his wife defrauded her uncle of $160,000 on his death bed. An indictment was handed down, but the judge tossed it, citing insufficient evidence.
Those who know Cacciatore say this kind of "teenage behavior" – keying a car – doesn't fit with a person of his professional stature. His boss, too, feels "positive" he is innocent.
However, an investigator has concluded he was the only person who was at the scene and had the chance, ability and motive to intentionally damage the vehicle.
There was video evidence showing Cacciatore went to an association meeting and parked next to the association president's vehicle. His attorney says that was a coincidence. Video surveillance shows him exiting the car, entering the building and returning. He does stand for a minute between the two vehicles, but the angle of the vehicle doesn't clearly show his actions while between the two cars. He later said he went back to his car to get a water bottle.
The original damage to the vehicle was estimated $650. Our Fort Lauderdale criminal defense attorneys know that in order to be considered a felony offense, it would need to cross the $1,000 threshold. The association president recently provided her own estimate from a private auto shop, indicating the cost of repairs was more than $1,000. However, the Kelly Blue Book value of the vehicle is less than $1,600. Meanwhile, the estimate she turned in for paint repair on a scratch was $1,960.
Florida's vandalism statute, which is contained in the criminal mischief section, can be found in F.S. 806.13.
Cacciatore's boss stands behind him, and he has not as of this writing been charged with a crime.
Call Fort Lauderdale Criminal Defense Attorney Richard Ansara at (954) 761-4011. Serving Broward, Miami-Dade and Palm Beach counties.
Additional Resources:
High-ranking county official accused of keying car in neighborhood feud, Feb. 5, 2016, By Brittany Wallman and Megan O'Matz, Sun Sentinel
More Blog Entries:
Drunk Driving Arrest in Boynton Beach for Man Who Hit 7 Cars at Intersection, Feb. 6, 2016, Fort Lauderdale Criminal Defense Attorney Blog