The man said he was roped into an international fraud after striking up a conversation with a group in a Romanian night club. That was back in 2007. The plan didn't involve physically hurting anyone, simply separating them from their money.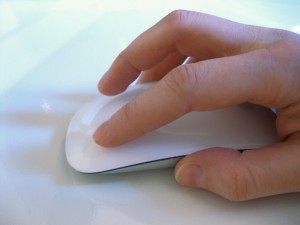 The following year, he was on a flight to Los Angeles, where he was taught how to open phony bank accounts. He was able to return to Romania. From there, federal prosecutors say, he would trick unsuspecting buyers on websites like AutoTrader.com and Craigslist into putting a down payment on a vehicle. Problem was, he didn't own any vehicles and he never delivered once the cash was transferred. Authorities say there was never any intention on Mihai Postelnicu's part to engage in a legitimate vehicle purchase transaction.
He returned to the U.S. in 2010 and began working out of Broward County, where he set up two bank accounts into which victims sent electronic transfers of cash. Posing as a Czech or Swedish citizen, he used fake identification cards and aliases to withdraw the money. The emailed transactions made it appear as if they were from legitimate services, like Google Wallet.
Now, The Sun Sentinel reports, the 37-year-old Postelnicu has been sentenced to 2 years, 9 months in a U.S. federal prison. Once he serves his sentence, he'll be deported back to Romania. 
In cases where Florida defendants are facing federal charges, they must take care to hire an experienced defense lawyer with proven success in similar cases.
Here, defense attorneys argued Postelnicu played a bit part in the scheme, a minor "money mule." But prosecutors say that wasn't the case at all. He was able to make customers feels as if their money would be safe and this was a source to be trusted. He also was integral in transferring money to co-conspirators in other countries from the phony U.S. bank accounts.
When authorities eventually tracked him down, he was working on a cruise ship. He was arrested in September after the ship docked.
18 U.S.C. 371 deals with conspiracy to violate male fraud or wire fraud, which was the one charge to which Postelnicu pleaded guilty. The essential elements are that:
Two or more people are involved
They conspire to commit mail or wire fraud
There is an overt act by one of the conspirators in furtherance of the conspiracy
Conspiracy to commit wire fraud may be punishable by up to 20 years in prison.
The elements of wire fraud are:
Defendant eventually and voluntarily devised or participated in a scheme to defraud another out of money;
Defendant did so with intent to defraud;
It was reasonably foreseeable that interstate wire communications would be used;
That interstate wire communications were in fact used.
Wire fraud is punishable by up to 20 years in prison. If it affects a financial institution, defendant may face up to 30 years in prison.
Postelnicu has to repay more than $265,000 in restitution to the 33 victims in these cases between 20101 and 2011. The amounts they sent ranged from $8,000 to $34,000, and they reportedly lost a total of more than $318,000.
Call Fort Lauderdale Criminal Defense Attorney Richard Ansara at (954) 761-4011. Serving Broward, Miami-Dade and Palm Beach counties.
Additional Resources:
Online auto sales fraud sends man to prison, Feb. 2, 2016, By Paula McMahon, Sun Sentinel
More Blog Entries:
New Broward Mental Health Diversion Off to a Start, But a Slow One, Jan. 29, 2016, Broward Theft Defense Lawyer Blog