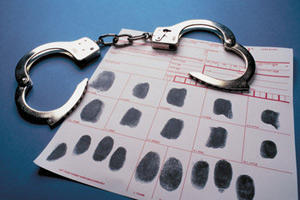 The current economic situation has lead to thousands of job losses. As people begin to search for new employment, they are often rudely awakened by something they may have long forgotten; their criminal history.
With the economic downturn many Floridians are rushing to begin their Florida Expungment or Record Sealing process. Some have lost their jobs while others seek better opportunities for themselves and their families. However, all are haunted by their prior criminal history.
The Florida Expungement or Record Sealing laws allow an individual to essentially "erase" prior contact with the criminal justice system provided they meet certain criteria. The Florida Expungement or Record Sealing law states that an individual shall only expunge or seal "one" arrest. This means that an individual can only expunge or seal charges arising from the same instance or occurrence. Additionally, the individual seeking the Florida Expungement or Record Sealing could not have been "adjudicated" on that or any other charge in order to qualify.
The key to a successful Florida expungment or Record Sealing is to not wait until the last minute. "The problem most people have is that they wait until they have already been denied that new opportunity due to past criminal history. This is unfortunate because this loss may have been easily avoidable had the individual acted sooner."

Richard Ansara is a South Florida Criminal Defense Attorney. He is the head attorney of the Ansara Law Firm located in Fort Lauderdale, Florida. The Ansara Law Firm handles Felony and Misdemeanor cases in Broward, Dade, and Palm Beach County. If you have any questions and would like to speak with Criminal Defense Attorney Richard Ansara about your case please call (954) 761-4011.