The Florida Supreme Court recently ruled all Florida juveniles convicted of homicide and sentenced automatically to life imprisonment must now be resentenced under a new law passed last year.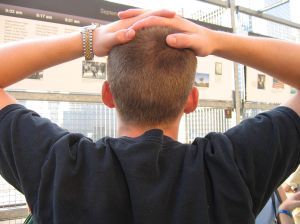 The ruling addresses the issue of retroactivity for Miller v. Alabama, which was a U.S. Supreme Court decision that barred life sentences for juvenile killers.
There are approximately 250 state prisoners in Florida currently serving life sentences for homicides committed before their 18th birthday. Legislators passed a law last year to conform to the Miller decision, but it was only applicable to murders committed after July 2014. For two decades prior, state law mandated juveniles convicted of first-degree murder should receive an automatic life sentence.

After the law change last year, the state's appellate courts gave opinions that conflicted with one another with regard to whether the statute should be applied to older cases.
The new ruling stemmed from four separate appeals by defendants who had received either a life sentence or its equivalent. Those included:
–A man who was 17 when convicted in the late 2000s of raping, kidnapping and robbing a woman.
–A man who was 17 when convicted in 2006 of murder of a convenience store owner in the midst of a robbery.
–A women who was 15 when she aided her then-boyfriend in a robbery that ended with a cab driver's death.
–A man who was 14 when he shot and seriously injured a man during a robbery attempt six years ago.
In making their decision, Florida justices noted the U.S. Supreme Court's decision in Miller found it was a violation of the constitutional prohibition on cruel and unusual punishment to sentence juvenile offenders to life in prison without the possibility of parole – even when they are tried as adults and even when the crime is murder.
Noteworthy also is the fact that it applies not just to juveniles who received a life sentence, but also its equivalent. Some teen offenders who sought review from the state high court were serving sentences ranging from 70 to 90 years.
This ruling is going to mean new hearings for a number of high-profile defendants throughout the state. The decision is important because it recognizes that juveniles cannot be held to the same legal standards as adults. They have a greater potential of being influenced by others. They often do not fully understand the consequences of their actions. And perhaps most importantly, they have the greater potential to learn, grow and change as they age – even after having done terrible things.
In general, the juvenile justice system serves a very different purpose than the adult justice system. The former is supposed to be rehabilitative, while the latter is intended to punish offenders.
Our juvenile defense attorneys know, however, that there has been an increasing practice by prosecutors of pursuing harsh, adult-level penalties for younger and younger offenders. That's not just in Florida – that's across the country.
Decisions like this attempt to reverse some of that damage. Our goal is to ensure our clients have strong, aggressive representation that preserves their rights and gives them a chance at a better future.
Call Fort Lauderdale Criminal Defense Attorney Richard Ansara at (954) 761-4011. Serving Broward, Miami-Dade and Palm Beach counties.
Additional Resources:
Florida high court rejects life sentences for juvenile crimes, March 19, 2015, By Bill Cotterell, Reuters
More Blog Entries:
Florida v. Dorsett – Standard of Proof in Hit-Run Cases Rises, March 3, 2015, Fort Lauderdale Juvenile Crime Lawyer Blog