In the recent case of Green v. Florida, a man convicted of trafficking cocaine appealed on several grounds, most notably for the fact the court allowed officers to testify he was arrested in a high-crime neighborhood.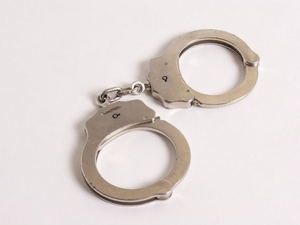 Although the Fourth District Court of Appeal upheld conviction, it wrote to address this particular issue (rejecting without comment claims of entrapment and improper admission of hearsay evidence).
According to court records in the case, agents with the Bureau of Alcohol, Tobacco and Firearms established an undercover operation an economically depressed neighborhood which authorities had designated as "high crime." An undercover agent worked as manager of the store. The operation was reportedly established to address violent crime, with a focus on drug crimes and firearms violations. A multi-agency task force identified this neighborhood as a target for enforcement using crime mapping statistics.

Defendant reportedly facilitated the sale of more than 28 grams of cocaine to an undercover agent. Officers in the back room monitored customer activities on store surveillance cameras, and defendant was reportedly caught on video selling cocaine to an undercover officer.
At trial, he was found guilty and sentenced to eight years in prison, with a three-year minimum mandatory term for the trafficking charge.
During trial, defense attorney argued the operation was a form of entrapment. The law enforcement team targeted a lower socioeconomic neighborhood and sold goods at below market cost. This brought the customers in, and they were then enticed into criminal activity. A large number of arrests were made as a result of this operation.
The agents countered they priced merchandise lower to give customers the impression it came from a source that was not legitimate.
Defendant later appealed, arguing the court made a mistake in allowing officers to describe the neighborhood in which they established this operation as "high crime." This characterization was not relevant and, defendant argued, was harmful because it presumptively linked him to violent crime and implied guilt by association.
The state first argued this particular issue wasn't properly preserved for appeal by defense counsel. This assertion was rejected, as the court found defense had properly raised the issue at trial.
However, the court did find information regarding the characterization of the neighborhood as "high crime" was relevant to understanding why the agency had established the operation, and why they ran it as they did. Because the information was admissible, the conviction was affirmed.
Trial courts must often act as traffic cops, policing what kind of information is allowed to be entered into evidence, and what may be not relevant, unfair or where potential harm outweighs the benefit. Here, there was a strong argument to be made regarding the characterization of the neighborhood. Ultimately, however, the court sided with the state.
Sometimes, there are compelling legal arguments that can be made by both sides. This is why it's so important to have an experienced Fort Lauderdale criminal defense lawyer. An attorney who can make legally sound, convincing arguments could make all the difference in your case.
Call Fort Lauderdale Criminal Defense Attorney Richard Ansara at (954) 761-4011. Serving Broward, Miami-Dade and Palm Beach counties.
Additional Resources:
Green v. Florida, March 18, 2015, Florida's Fourth District Court of Appeal
More Blog Entries:
Extortion Charges for Broward Officer Accused of Threatening Ex, March 19, 2015, Broward Criminal Defense Lawyer Blog