The Florida Supreme Court has ruled that real-time cellular phone site data is protected under Fourth Amendment privacy provisions. That means if officers don't have a warrant to track your cell phone signal in real time, they can't legally do it.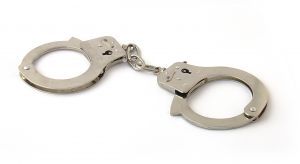 This clarifies privacy protections that were previously in question, and narrows the scope of law enforcement authority, which has continuously pressed for broader discretion in tapping into the wealth of data available from cell phone communications.
The decision reached in Tracey v. State, started with the drug-related arrest of a man, partially on the basis of information obtained from real cell-site location data pinged from his phone to local cell phone towers.

As our Fort Lauderdale criminal defense lawyers understand, investigators previously obtained a warrant to collect information regarding incoming and outgoing calls – times, dates, phone numbers, etc. However, there was never an application seeking authority or establishing probable cause to track the location of defendant's phone, either in real or historical time.
Defendant was arrested on charges of possession of more than 400 grams of cocaine, fleeing and eluding, driving with a revoked license as habitual offender and resisting arrest without violence.
The investigation started in October 2007, when a confidential informant notified police defendant was expected to obtain multiple kilograms of cocaine from Broward County for distribution along the West Coast of the state.
Officers obtained a warrant allowing for a "pen register" and a "trap and trace device" on defendant's cell phone. These allow police to record incoming and outgoing calls to the subject phone.
More than a month later, officers learned defendant was allegedly planning a drug pick-up and transport. Without obtaining an additional warrant, police used information gleaned form the cell phone service provider to track defendant's movements, monitoring where calls were placed and where the phone was at any given time. This allowed officers to track defendant's eastward trip. Officers originally established surveillance on a co-defendant's suspected "stash house," where it was believed the pair were storing illicit drugs. However, after utilizing information obtained from the cell phone trace, they moved surveillance to a different location.
When they were able to locate both cell phones in a certain location, they noted a vehicle parked outside. Later, that vehicle was spotted at a nearby intersection and stopped. Both defendants were arrested, with officers finding a kilogram of cocaine in a spare tire, plus $23,000 in cash.
Defendant moved to suppress evidence gleaned from the real-time cell site location data from his phone. He asserted probable cause was necessary before accessing this information, and they did not establish this and did not obtain a warrant. He alleged police also exceeded the scope of the original warrant.
The trial court, despite finding no sufficient grounds on which the first search warrant was founded, denied the suppression motion because it decided a warrant wasn't necessary to tap into the information in question. The court held that because he was moving on public streets, he had no expectation of privacy.
The appellate court affirmed, but the Florida Supreme Court quashed the decision.
In its decision, it cited Florida's Stored Communications Act, which allows police to compel cell phone companies to disclose certain subscriber data – but only with a warrant based on specific and articulable facts based on reasonable belief that the records will be pertinent to the criminal investigation.
That was not the case here, and therefore, trial court's denial of motion to suppress was overruled, and the case remanded back to the trial court to proceed with consideration of the ruling.
Call Fort Lauderdale Criminal Defense Attorney Richard Ansara at (954) 761-4011. Serving Broward, Miami-Dade and Palm Beach counties.
Additional Resources:
Tracey v. Florida, Oct. 16, 2014, Florida Supreme Court
More Blog Entries:
Brown v. Florida – 3rd DCA Rules for Suppression Motion in Robbery Defendant Favor, Oct. 1, 2014, Fort Lauderdale Criminal Defense Attorney Blog