One of the best ways people can protect themselves from arrest for DUI or drugs while driving is to minimize the chances of being stopped in traffic in the first place by keeping the vehicle in good working order.
When a vehicle is in a state of disrepair – even minor disrepair – it can form the basis for a legal traffic stop that can lead an officer to question your level of intoxication, the contents of your vehicle and your intentions.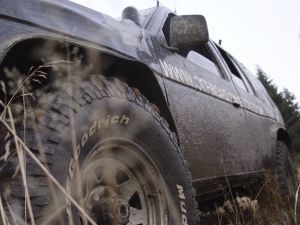 We saw this recently in the case of Florida v. English, where trial court granted a defense motion to suppress when a traffic stop was based on a vehicle deficiency. However, that decision was overturned by Florida's Fifth District Court of Appeal.

In a situation like this, an experienced Fort Lauderdale criminal defense attorney can evaluate every aspect of a traffic stop to determine whether it was in fact valid, and if officers had reasonable suspicion on which to initiate a stop. In many cases, where officers are just looking for a reason to stop someone, the legal basis they form may not be sufficient.
In the English case, defendant was pulled over by two police officers in Central Florida after they discovered the tag light, along with the wires attached, were hanging over the plate. This resulted in at least one letter of the plate being illegible.
The tag did become readable for a few seconds when the vehicle turned. This caused the wires to shift, and officers could see the previously obstructed letter. However, when the vehicle completed its turn, the wires shifted back.
It was based on this only infraction that officers initiated a stop.
Appellate court records don't indicate the crime for which he was ultimately arrested. However, we do know his defense lawyer later filed a motion to suppress all evidence recovered in the course of the stop, on the grounds it was not valid.
Trial court agreed, noting once the officers were able to read the plate in its entirety – even briefly – the vehicle was no longer in violation and the stop was not legally sound.
The appellate court reversed, citing the 2001 case of Davis v. State and Florida Statute 316.605(1). In Davis, the appellate court ruled all that is necessary for a valid traffic stop is a "founded suspicion by the officer that the driver of the car or the vehicle itself is in violation of a traffic statute or ordinance."
Florida law requires every vehicle at all times – even when stopped or parked along the road – to display the license plate in a manner that prevents the plate from swinging and allows all letters, numbers and any other information to be clear and visible and free of grease, dirt, defacement or any other obscuring matter. The letters have to be plainly clear and readable at all times from at least 100 feet away.
The vehicle in this case did not have a plate that was fully clear and legible at all times, and therefore, officers had the legal authority to initiate a traffic stop. By keeping your vehicle clean and in good condition, you may be able to avoid a similar situation.
Call Fort Lauderdale Criminal Defense Attorney Richard Ansara at (954) 761-4011. Serving Broward, Miami-Dade and Palm Beach counties.
Additional Resources:
Florida v. English, Oct. 10, 2014, Florida's Fifth District Court of Appeal
More Blog Entries:
Anucinski v. Florida: State Supreme Court Remedies Improper Theft Convictions, Oct. 12, 2014, Fort Lauderdale DUI Defense Lawyer Blog