He had just turned 22 and his love interest was 15. Years ago, it might simply have been considered a Romeo-and-Juliet story.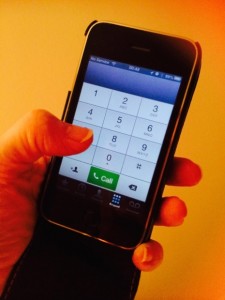 But this is modern day, and he was a Pasco County Sheriff's deputy and that 15-year-old was legally a child. That meant the short video clip the teen sent to his older paramour of himself engaged in a personal sex act was child pornography.
For this exchange and for driving to meet that teenager, fired deputy Matthew Bondi, a Deerfield Beach native, has pleaded guilty to a federal child pornography charge, as codified in 18 U.S.C. 2252(a)(2). By knowingly receiving a visual depiction of a minor engaged in sexually explicit conduct, he committed a crime formally classified as sexual exploitation of a minor. Now that he has pleaded guilty, Bondi faces a minimum of five years and a maximum of 20 years in federal prison. The Sun-Sentinel reports he is expected to be sentenced early next year.
The guilty plea was entered just after jurors heard opening statements in the case. Talks of a plea bargain had been ongoing for months, but it wasn't finalized until after that point in the trial.
Upon entering his plea, Bondi looked both the judge and prosecutors in the eye while thanking them for granting him his day and court and apologizing for his actions.
According to news accounts of the situation, it was days after Bondi's 22nd birthday when he contacted a 15-year-old boy he'd met the previous year on a social networking site called Grindr. It's primarily used by homosexual men to arrange sexual liaisons with other men. At no point did Bondi ever actually meet with the teen, though they had communicated occasionally through Snapchat and Grindr over the course of several months.
U.S. attorneys allege Bondi requested sexually explicit video of the teen, and the teen complied. Bondi's defense lawyer would later explain his client had only ever dated women in high school, college and the police academy. He was exploring his own sexuality by signing on to Grindr in the first place. Initially, the 15-year-old posed as an 18-year-old online, so Bondi had idea – at least initially –  of the boy's age. Although the boy was willingly engaged in the exchange, his age precluded him from giving consent to an adult.
In Florida, the age of consent is 18. However, there is a "Romeo and Juliet" provision that allows 16-to-17-year-olds to consent to having sex with someone who is between the ages of 16 and 23. Further, a victim as young as 14 can give consent to sex too, so long as the older person in the relationship is no more than four years older than the teen.
Bondi just missed the cut-off. Plus, as a deputy, he was in a position of authority.
The relationship would have been legal had the boy truly been 18, as he'd first claimed. But the teen's phone was confiscated by his father several months prior to Bondi's arrest. In looking through the boy's phone, he discovered a wealth of extremely sexually graphic communications with a number of people – Bondi included. The father turned the phone over to the local police department. That's when a detective began posing online as the teen. In those communications, the detective reportedly conceded to Bondi that "he" was only 15 and a virgin. Bondi continued to communicate with him and arranged to meet him anyway, prosecutors allege.
In cases like this, the potential consequences are severe. Defendants should contact an experienced criminal defense attorney as soon as possible – before speaking to police or prosecutors.
Call Fort Lauderdale Criminal Defense Attorney Richard Ansara at (954) 761-4011. Serving Broward, Miami-Dade and Palm Beach counties.
Additional Resources:
Ex-Pasco deputy accused of trying to meet Broward teen for sex pleads guilty to receiving child porn, Dec. 8, 2015, By Paula McMahon, The Sun-Sentinel
More Blog Entries:
Federal Judge Sentences Former Army Recruiter to 12 Years for Illegal Sexual Contact With Teens, Dec. 14, 2015, Fort Lauderdale Criminal Defense Lawyer Blog