Fort Lauderdale criminal defense lawyers know that while the appearance of a defendant shouldn't matter in a criminal trial, it inevitably does. In fact, it's relatively standard good practice for criminal defense attorneys to initiate some alteration of one's looks in preparation for trial. Usually, that's something as simple as a haircut, a beard trim, wearing glasses, a collared shirt with a tie. We may even instruct them on how to sit at the defense table, where to look and advice on their general demeanor. We do this because the reality is judges and jurors are human, and they formulate quick judgments of a person that can be difficult to set aside, particularly when damaging evidence is presented. It's tougher to "picture" a clean-cut, sharply-dressed defendant carrying out certain criminal acts than it is for one who is heavily bearded and bedraggled.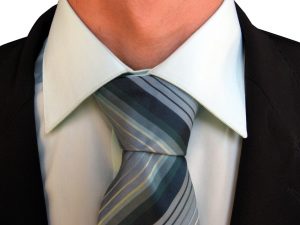 While most appearance changes are subtle, it's not unheard of for them to be dramatic. Recently, VOX detailed the altered appearance of a New York defendant, identified as a member of a far-right group (labeled a hate group by the Southern Poverty Law Center), who stands accused of participation in a violent assault on leftist protesters. Specifically, he's accused of body slamming, repeated punching and stomping on a protester. His charges include assault, attempted gang assault, criminal possession of a weapon and rioting.
At his first court appearance, the accused showed up with long hair, a scraggly beard, an orange t-shirt and overalls. Less than a week later, at a second court appearance, he was almost shockingly unrecognizable. His hair was neatly trimmed and slicked back, his beard shaved. He wore a pressed black suit and tie that covered his heavily-tattooed arms and black-rimmed glasses. Although the transformation is startling, it's one potential jurors won't ever see. They'll only ever know him in his new look. 
This matters because appearance inevitably impacts perceptions. He no longer resembles someone who the public might easily presume to be a violent person. He's far from the only example.
In the high-profile case of Jodie Arias was portrayed hyper-sexually in early press coverage of her case, which involved the murder of her boyfriend. Photos of her with bottle blonde hair, bikin-clad and face painted heavily with makeup splashed the front pages. But when she showed up for court, her hair was a mousy brown, her makeup very subtle. She wore glasses and her clothes were modest.
Then there was the case of Eric Millerberg, a self-described white supremacist accused of murdering a teenage babysitter in Utah. In his first appearance in court, his head was bald, his beard and mustache bushy and red, and large neck tattoo with the word, "death" was obvious from a side angle. During trial, the hair on his head had grown back, his beard was shaved and a navy blue suit, collared shirt and yellow tie hid the tattoo.
Fort Lauderdale criminal defense lawyers know the issue of defendant appearance is one that has, on occasion, been an issue of major contention in other cases. Not all clients can afford a total overhaul makeover, considering that hiring a makeup artist alone to cover up tattoos for each appearance can run $125 a day. Where a defendant has a public defender, courts won't always pay those kinds of costs, even when they acknowledge tattoos could prejudice a jury. It's particularly problematic when a defendant has facial tattoos that can't be covered with clothing. One defendant in Texas accused of murdering a 21-year-old woman asked the trial court earlier this year to help him remove or cover his facial tattoos, several with gang affiliations. Defense noted a local shop had offered to remove the tattoos for free, but if the judge didn't find that suitable, defense asked to be allowed to cover the tattoos with makeup – a motion prosecutors and the victim's family opposed.
Although tattoos have become increasingly normalized, facial tattoos are still often seen as a sign of criminality, especially when they are clearly gang-related or contain offensive or questionable phrases, like the Nevada man accused of murder who sought to cover facial ink with the words, "Most Wanted" and "Baby Nazi." There was also the Kansas man accused of first-degree murder four years ago who sought permission to cover up or remove his neck tattoo, which is the mirror of the word, "murder."
In some instances where a client is heavily tattooed, criminal defense lawyers may specifically ask jurors during voir dire (jury selection) whether they have a problem with tattoos. Those who express concern or potential prejudice may be struck from the jury.
Call Fort Lauderdale Criminal Defense Attorney Richard Ansara at (954) 761-4011. Serving Broward, Miami-Dade and Palm Beach counties.
Additional Resources:
How looks can influence courtroom bias, Oct. 31, 2018, By Nadra Nittle, VOX
More Blog Entries:
Florida Supreme Court Rejects Daubert Expert Testimony Standard, Oct. 28 2018, Fort Lauderdale Criminal Defense Attorney Blog