Plea bargains, as Fort Lauderdale criminal defense attorneys can explain, have rapidly become the standard resolution in most criminal cases, both at the state and federal level. The U.S. Supreme Court estimates more than 9 in 10 federal and state criminal cases are resolved by plea bargain. This rise has resulted in the previously uncommon practice of defendants appealing convictions for charges on which they already pleaded guilty. So now many prosecutors insist defendants sign appeal waivers as part of the deal.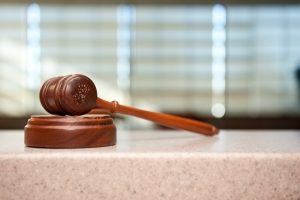 The Supreme Court of the United States (SCOTUS) is now reviewing a case that stems from this very issue. The outcome in Garza v. Idaho could well impact how criminal plea bargains are resolved both in federal court and within Florida state courts. It's one most criminal defense attorneys, prosecutors and judges are watching carefully.
The defendant alleges that his trial lawyer's counsel was inefficient because when he refused to file an appeal as defendant requested, citing the waiver. The court is being asked whether the defendant needs to prove prejudice in order to establish his lawyer's counsel was not effective. Back in 2000, the SCOTUS ruled in Roe v. Flores-Ortega that prejudice by an attorney can be presumed if a lawyer doesn't file an appeal at the behest of a defendant. However, given that the case is almost 20-years-old and didn't involve an appellate waiver, new questions have bubbled to the surface about whether this standard still fits. 
Defendant in this matter pleaded guilty in state court to drug possession charges and no contest to a charge of aggravated assault. Within the plea agreement for each charge, there is a waiver of appeal. However, there is evidence defendant may have had doubts about this particular element of the plea bargain. When he was asked in an official plea form whether he waived his right to an appeal, he wrote "no." Further, while the form did contain waivers of appeal, it also stated that the defendant did "have the right to appeal this order to the Idaho Supreme Court." Soon thereafter, plaintiff told his attorney he wanted to appeal, but the defense attorney didn't answer, despite repeated phone calls and letters. The defense lawyer stated that such an appeal would pose problems because if the plea bargain were undone, defendant would lose all benefits of the deal, which the attorney viewed as a good one.
Defendant then filed a petition for post-conviction relief, alleging ineffective assistance of counsel for his attorney's refusal to file a criminal appeal on his behalf. Under the precedent set by the 1984 SCOTUS ruling in Strickland v. Washington, a petitioner alleging this needs to show the deficient performance by an attorney was objectively unreasonable and resulted in prejudice. The state court noted that while eight federal circuit courts would presume prejudice under these same circumstances, it was more persuaded by the reasoning of the two other federal circuit courts, which require a defendant to provide proof of prejudice. On those grounds, defendant's petition was denied, and the Idaho Supreme Court affirmed, finding the waiver of appeal the deciding factor. If not for signing off on that waiver, prejudice by the attorney would be presumptive. However, once a waiver to appeal is signed, the court found, defendant no longer has that right.
In oral arguments, the state flatly denied the attorney's failure to file an appeal is evidence of deficient representation. According to the SCOTUS Blog, Justices Neil Gorsuch and Elena Kagan appeared bothered by the state's assertion that a defense attorney could simply overrule a client's desire to file an appeal based on the subjective professional opinion that it isn't worth it to lose the benefits of a plea bargain.
Our Fort Lauderdale criminal defense lawyers can't say how the court will rule, obviously, but we would expect the court will issue some type of guidance for criminal defense lawyers to follow when a defendant requests to file an appeal, despite signing an appeal waiver.
Call Fort Lauderdale Criminal Defense Attorney Richard Ansara at (954) 761-4011. Serving Broward, Miami-Dade and Palm Beach counties.
Additional Resources:
Argument analysis: Court skeptical that a lawyer may unilaterally countermand client's instruction to file a criminal appeal, Oct. 31, 2018, By Evan Lee, SCOTUS Blog
More Blog Entries:
Can You Lawfully "Toss the Drugs" in Florida Drug Case?, Oct. 22, 2018, Fort Lauderdale Criminal Defense Attorney Blog