Prosecution in a number of DUI-related deaths in Fort Lauderdale has recently made headlines, with authorities seeking harsh penalties for convicted defendants.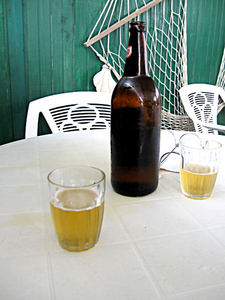 Courts in Florida are given broad discretion in terms of sentencing in a DUI manslaughter case, thought there is a minimum mandatory sentence of four years in prison, per F.S. 316.193. Depending on the circumstances, one could serve a maximum of 15 to 30 years on a single charge (the latter reserved for first-degree felony cases in which defendant caused the crash while drunk and then also fled the scene without rendering aid as required by law).
Prior to last year, some defendants may have had incentive to flee, as penalties for a fatal hit-and-run were far less than those for DUI manslaughter. If the person could hide from authorities long enough for their blood-alcohol content to diminish, they had a good chance at a reduced penalty. That's no longer true, following the passage of the Aaron Cohen Life Protection Act, which increased the minimum mandatory penalties for fatal hit-and-run to align with those for DUI manslaughter.

The exact sentence will vary, but even a person who remains on scene and has no prior criminal history could receive a sentencing "score" of up to 10 years and 4 months. Various aggravating factors, such as property damage, serious injuries or multiple deaths, will likely bring defendant's "score" closer to the maximum.
These are very serious charges with the potential to completely alter the course of your future. It's imperative to seek counsel from a felony DUI defense lawyer with extensive experience and proven success.
Among some of the recent cases in Broward/Fort Lauderdale:
–Five months after a fatal collision with a 42-year-old motorcyclist on I-95, a 22-year-old woman has been arrested on charges of DUI manslaughter, vehicular homicide and DUI with property damage and injury. Authorities say she was traveling the wrong direction on the highway at the time of the crash. She was treated for serious injuries, and three hours after the crash, her blood-alcohol level reportedly measured 0.189, more than double the legal limit threshold. The decedent had been an active member of Alcoholics Anonymous, having been sober for 13 years.
–A 34-year-old man convicted of killing three people while driving drunk in Plantation in January 2012 was sentenced to 30 years in prison. Investigators said a man pulled over to help two women assessing the damage to their vehicle, which had crashed into a tree. Defendant's blood-alcohol level was reportedly three times the legal limit when he came up behind the trio and struck them in his vehicle, killing all three.
–A 56-year-old has been arrested on charges of DUI manslaughter, failure to render aid, failure to remain at an accident scene involving death and failure to use due care after allegedly fatally striking a 41-year-old woman waiting for bus in Deerfield Beach. Defendant reportedly fled the scene, but was located approximately two blocks later with a flat tire and extensive front-end damage. Detectives reported he exhibited signs of impairment while he was interviewed following the crash.
Defenses in these cases are going to vary depending on circumstance. There might be some in which suppression of evidence – such as an improperly or illegally collected blood-alcohol sample – might be the most effective means of seeking a reduction of charges. In other cases, an aggressive negotiation with prosecutors of a reduced-charge or low-sentence plea bargain may be the best approach.
The strategy of your defense lawyer can have a major impact on your freedom and the rest of your life, so it's imperative to choose your legal team wisely.
Call Fort Lauderdale Criminal Defense Attorney Richard Ansara at (954) 761-4011. Serving Broward, Miami-Dade and Palm Beach counties.
Additional Resources:
Woman charged with DUI manslaughter in death of Fort Lauderdale motorcyclist, Jan. 8, 2014, By Erika Pesantes, Sun Sentinel
Drunk driver sentenced for 3 deaths, Jan. 8, 2014, Staff Report, WSVN.com
More Blog Entries:
New Year, Clean Slate: Seeking Expungement in Florida, Dec. 31, 2014, Fort Lauderdale Defense Lawyer Blog