A man previously convicted of drug dealing has been given another trial, after Florida's First District Court of Appeal ruled certain testimony from a law enforcement officer was improperly admitted.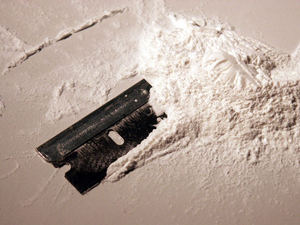 According to court records in Smith v. Florida, an officer, over the objection of defense counsel, detailed the "typical" drug dealing patterns and likened them to the actions of defendant.
Citing the 2010 ruling in the case of Austin v. State, justices ruled this was improper. Specifically, it "invaded the province of the jury" with the suggestion that an inference should be drown from the facts before them to the general patterns of criminal behavior. It serves to unfairly prejudice defendant.

The idea here is defendants have the right to be tried on the basis of the evidence in the instant case – not on the general characteristics or patterns of certain crimes or criminals.
Our Fort Lauderdale drug defense attorneys know these kinds of legal issues arise in drug crime cases every day, and may present an opportunity for defendants to challenge certain evidence or possibly even a conviction. If the subject matter in question is challenged on appeal, it's important for the defense lawyer to have properly preserved or objected to it during the trial.
It's just one of the many reasons why drug crime defendants need to carefully consider who they want to represent them in these cases. A conviction in a drug trafficking case has the power to significantly impact not only your freedom but the trajectory of the rest of your life. Per F.S. 893.13, the sale of certain controlled substances is a serious felony carrying a minimum mandatory sentence of three years in prison. In some cases, particularly where such substances are sold within close proximity of a school, church, park or daycare, an offender can potentially be sentenced to decades behind bars.
It's worth noting that many of Florida's minimum mandatory laws, which were intended to target violent drug trafficking operations, end up unfairly impacting those who sell painkillers. That's because sentences are often meted out according to the weight of the drug in question. When drugs come in pill form, they have a tendency to weigh more than other drugs. This has led to cases of people being sentenced to 25 years, 45 years and even life imprisonment terms for selling a few thousand dollars worth of prescription drugs.
Because of the severity of impact these charges can have, it's important for a defense lawyer to be well-versed in the law so as to effectively challenge any impropriety.
In the Austin case, defendant had been convicted for trafficking in cocaine after a state trooper testified about the general behavior patterns of drug traffickers. Defendant had been pulled over by driving a rental car that had been rented by his wife, who was not in the vehicle at the time. At trial, trooper was allowed to testify that, based on his experience and training, drug dealers often use vehicles rented by another person to distance themselves from any contraband found therein.
Defense counsel fervently objected to the comparison of defendant "acting in the same manner drug dealers do" as not only irrelevant but highly prejudicial. While the trial court overruled the objections and a jury convicted, that conviction was reversed. The appellate court pointed out in its review the trooper was not an approved "expert witness," and the state failed in its efforts to prove defendant knew there was cocaine in the vehicle. Nothing connected defendant to the bag aside from it being found in the car.
The court ruled testimony regarding the general behavior of certain types of offenders is not admissible to serve as definitive proof of a defendant's guilt.
Call Fort Lauderdale Criminal Defense Attorney Richard Ansara at (954) 761-4011. Serving Broward, Miami-Dade and Palm Beach counties.
Additional Resources:
Smith v. Florida, Jan. 6, 2014, Florida's First District Court of Appeal
More Blog Entries:
Shoplifting Charges, Theft Allegations Up Amid Holidays, Dec. 19, 2014, Fort Lauderdale Drug Crime Defense Lawyer Blog