As we look to a new year, some may wish to explore the possibility of a clean slate. That is, to have their criminal record expunged so it no longer hinders their ability to secure a job, student loans or other opportunities.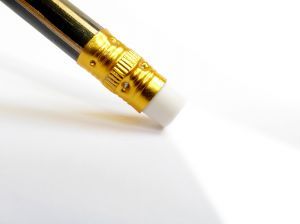 You may have heard recently of celebrity Mark Wahlberg seeking a pardon for a felony assault charge he committed in 1988 in Boston as a 16-year-old. It's worth noting a pardon and an expungement are two different things. Having one's record expunged in Florida requires certain criteria be met, and the process is completed judicially through the courts. Meanwhile, a pardon is granted by an official within the executive branch.
Wahlberg, for instance, is one of dozens seeking a pardon from the outgoing Massachusetts governor. In that state, the governor recently expanded guidelines to make it easier for people to apply for pardons, commutations or reductions in prison sentences.

Our Broward expungement lawyers know that in Florida, however, pardons are not the norm. There are numerous types of pardons, including:
–A full pardon
–Pardon without firearm authority
–Pardon for misdemeanor
–Commutation of Sentence
–Remission of fines and forfeitures
–Restoration of civil rights
–Conditional clemency
Expungement, meanwhile, individuals must meet requirements pursuant to F.S. 943.0885(2) and F.S. 943.059(2).
Both adults and juveniles are eligible for expungement, assuming they meet certain criteria.
The process can sometimes be arduous, but certainly worth it. One recent Florida case is that of
Tenev v. Florida Department of Law Enforcement, before Florida's 2nd District Court of Appeal.
The underlying offense occurred more than a decade ago, where defendant was arrested for felony driving while license suspended or revoked. The state ultimately dismissed the charge because it could only establish two prior moving violations – not criminal convictions. Because of this, she argues, FDLE improperly treated her charges as a felony, which would have made it ineligible for expunction.
The trial court sided with the state, but the 2nd DCA reversed. That means the lower court can properly consider the request for expunction – and it will likely be granted.
In Florida, convictions can't be sealed or expunged for adults. However, if charges were later dismissed, those individuals can request the record be sealed and later expunged. Usually, dismissal of a charge occurs when first-time offenders enter a diversionary program and results in dismissal or adjudication withheld. It's a one-time opportunity. The state will not allow more than one record, and it's barred for more serious offenses.
Juvenile transgressions, meanwhile, can be automatically expunged once offender reaches the age of 23 or 25 (depending on the nature of offense).
Adults seeking sealing or expungement must follow the application process set forth by the Florida Department of Law Enforcement. While it is possible to represent yourself, keep in mind the state will be represented in these proceedings by the Office of the State Attorney. No one but your own lawyer will be able to offer you legal advice and speak on your behalf throughout the proceedings. It is to your benefit to hire a lawyer to help guide you through the process and ensure the best possible chance of wiping the slate clean.
Call Fort Lauderdale Criminal Defense Attorney Richard Ansara at (954) 761-4011. Serving Broward, Miami-Dade and Palm Beach counties.
Additional Resources:
As Mark Wahlberg seeks a pardon, some aren't ready to forgive, Dec. 6, 2014, By Maria Cramer and Nestor Ramos, Boston Globe
Tenev v. Florida Department of Law Enforcement, Dec. 3, 2014, Florida's Second District Court of Appeal
More Blog Entries:
Florida v. Henderson – Court Rejects 4th DUI as "Isolated Incident", Nov. 29, 2014, Broward Criminal Defense Lawyer Blog