Is it Fort Lauderdale fraud or is it an issue of religious freedom?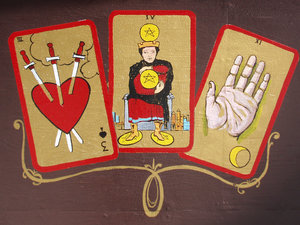 Fort Lauderdale criminal defense attorneys are closely watching the case involving a family of Roma, fortune-telling gypsies who are accused of defrauding their clientele of some $40 million.
Prosecutors say that the family preyed on clients when they were enduring some of the lowest points in their lives. The indictment spells out the charges, which indicate that the family offered psychic services and "healing" at their Fort Lauderdale shop. The women reportedly told their clients that they could cure diseases, tell the future and ward off bad spirits from bodies and homes, as well as cleans souls and remove curses. They did all this in exchange for jewelry, money and other valuables.
Lawyers for the federal government say this alone wouldn't be illegal except that the family took valuables, promised to cleanse spirits and remove curses and then give back the items. However, the items were not returned.
Federal agents reportedly seized some $2 million worth of valuables at the home, which included a plush home, luxury cars and gold coins.
However, the family's Fort Lauderdale defense attorney is arguing that the family's practice involves rights that are constitutionally protected. Namely, fortune-telling is considered free speech under the First Amendment, and that spiritual healing involves religious freedom.
Defense attorneys are also aiming to sway the federal judge to drop the charges prior to the November trial, underscoring that the Roma have been the subject of much discrimination and even persecution – particularly during the Holocaust, when they were one of the groups who were victims of genocide by the Nazi's.
In a lengthy document that argues the religious rights of his client, one of the defense attorneys in the case has said his 42-year-old client has aimed to do nothing but help people in accordance with her personally-held beliefs. He said that a court injunction that bars her and the other eight family members from practicing fortune-telling or spiritual healing leading up to the trial has not only cost them their livelihood, it has meant they have been unable to practice their religious beliefs.
In interviews with investigators, his client often talked about religion, the reading of numbers, spirits and God. She essentially believes that she has the power to communicate with spirits – both good and evil. Within the Roma culture, she is reportedly considered to be a highly-regarded healer.
It remains to be seen whether those arguments will hold weight.
One of the victims interviewed by prosecutors said she was encouraged to attend twice-weekly healing and meditation sessions, and was told any money that she contributed for this would be returned three times over. However, that money was never returned.
The defense attorneys are aiming to show that the Establishment Clause of the constitution guarantees this family's right to practice their beliefs – even if, as courts have previously ruled, that those beliefs aren't held to be acceptable, logical or consistent to others.
Additionally, accepting money for services is routinely done in other mainstream religions. Think about the offering plate that is passed around at Christian services. These payments for psychic services, the defense attorneys say, were no different.

If you have been arrested or charged with a crime and wish to speak to Fort Lauderdale criminal defense attorney Richard Ansara please call (954) 761-4011. Richard Ansara is an experienced criminal defense attorney located in Fort Lauderdale Florida. The Ansara Law Firm serves Broward, Dade, and Palm Beach counties. The Ansara Law Firm is available 24/7.
Additional Resources:
Psychic practices of Fort Lauderdale family of Roma protected by religious rights, lawyers say, By Paula McMahon, Sun Sentinel
More Blog Entries:
Fort Lauderdale Fraud Case Called One of Largest in State History, March 19, 2012, Fort Lauderdale Criminal Defense Lawyers Blog