The Florida Supreme Court – for the second time in as many months – ruled the state's death penalty law is unconstitutional and can't be applied to prosecutions that are pending. Effectively, that means death penalty murder trials are on hold for now. The ruling was handed down in a one-paragraph order. Some judges, including chief judge John Galluzzo for Brevard and Seminole counties, have held that the guilt phase of these trials may proceed, so long as the sentencing phase is postponed until after state lawmakers have time to rewrite the statute.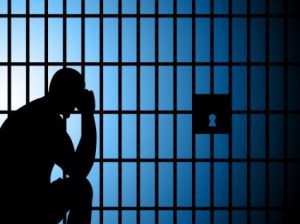 These judges have defended the decisions saying that while the rulings that have been handed down from the Florida Supreme Court may seem confusing, it's believed capital murder trials could continue, so long as certain defense rights are defended. Specifically, that means that all 12 members of the jury must unanimously agree to recommend the death penalty, rather than simply a majority or having the judge decide, as has been the case in the past with this state.
However, the most recent order handed down by the state supreme court says that Florida's death penalty law has been invalidated "as a whole." The court was very clear in saying it cannot be applied to prosecutions that are pending. Meanwhile, the high court's ruling last month indicated that the state's death penalty law was so fundamentally erroneous – and had been that way for so long – that more than half the people on death row are likely entitled to new sentencing hearings. That covers more than 200 inmates who are waiting to die on Florida's death row. 
Those inmates are all those sentenced after 2002 or whose appeals weren't final by that year.
That ruling by the state supreme court was long expected, based on the January 2016 ruling by the U.S. Supreme Court in Hurst v. Florida that held the state's death penalty was not constitutional. In Hurst, the U.S. Supreme Court ruled the state's "advisory sentence" structure, in which a jury advises on the death sentence but the judge actually independently weighs the aggravating and mitigating factors before entering a sentence, violates the Sixth Amendment to the U.S. Constitution.
This prompted the state legislature to re-write the laws, indicating that juries could decide by a margin of 11-1 or 10-2 in favor of the death penalty and still have it be valid. Not so, ruled the Florida Supreme Court in October, holding that such a decision must be unanimous.
In taking on current death penalty cases, the justices decided 6-1 that death penalty cases decided prior to the 2002 U.S. Supreme Court ruling in Ring v. Arizona (which is what the Hurst decision hinged on) would stand. However, all death penalty cases sentenced or appealed after that could be challenged.
One state supreme court justice dissented on this most recent ruling, arguing that it creates an arbitrary application of law to two groups of similarly situated persons. Another justice agreed that the ruling should apply retroactively to all inmates on death row, but also held they were only entitled to a re-hearing and were not guaranteed a lesser sentence.
Individuals who are looking to have their death penalty case reviewed or who are facing capital felony charges must consult with an experienced criminal defense lawyer.
Call Fort Lauderdale Criminal Defense Attorney Richard Ansara at (954) 761-4011. Serving Broward, Miami-Dade and Palm Beach counties.
Additional Resources:
Florida Supreme Court: Death penalty murder trials must stop for now, Jan. 4, 2016, by Rene Stutzman, Orlando Sentinel
More Blog Entries:
Convicted Florida Drug Dealer Gets 30 Years Prison for Fatal Drug Overdose, Dec. 31, 2016, Fort Lauderdale Criminal Defense Attorney Blog