Florida's death penalty has been the source of intense scrutiny over the last year.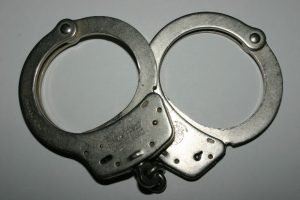 Last year, the Florida Supreme Court's ruling in Hurst v. State struck down the prior capital sentencing statute allowing judges to impose the death penalty if a majority of jurors recommended death or to override a jury's recommendation for a life sentence. Meanwhile, a separate decision in Perry v. State tossed an amended version of the statue, which gave judges the authority to impose the death penalty if 10 or more jurors recommended it. The state supreme court noted that it must be jurors who make that final decision and that determination must be unanimous, per the U.S. Supreme Court's 2002 ruling in Ring v. Arizona. Non-unanimous cases accounted for 20 percent of all Florida death sentences, and were disproportionately represented in exonerations of death row inmates. Also last year, the state legislature passed S.B. 280 which eliminated non-unanimous jury recommendations for the death penalty. That was signed and approved by the governor last month.
This brings us to the conflict regarding Orange-Osceola State Attorney Aramis Ayala, who has outright stated a refusal to seek the death penalty. The issue arose initially in a high-profile case in which Ayala asserted she did not plan to seek the death penalty for a man accused of killing a police officer. She further stated she did not plan to seek the death penalty for anyone else either. Scott subsequently removed her from the police killing case – and then also from 21 other first-degree murder cases. 
Of those cases, six have yet to go to trial, while the rest have already resulted in sentencing and others are pending appeal.
Legal analysts told the Orlando Sentinel that the move could set a bad precedent. The concern is that governors would be making political choices about which prosecutors should take which kinds of cases. If Scott believed the prosecutor was neglecting her duty, he could choose to have her suspended from office, but would likely need Senate approval to do it, a process that would undoubtedly draw more scrutiny. Alternatively, he could wait until she was up for re-election (she just took office in January and her term isn't up for another four years). However, the law Scott cited in his decision is one that allows the governor to remove prosecutors from cases in situations where there is either a conflict of interest or if the prosecutor is not fit. Legal scholars say that interpretation, applied to these homicide cases, is "a stretch."
One state senator called the move an overstep, given that Ayala was independently-elected. A state representative voiced concerns that state attorneys would now have to fear reprisal for making decisions with which the governor disagrees.
Ayala's predecessor had previously said he intended to pursue the death penalty in all six cases that are still pending trial.
Scott insists his decision was made "in the interest of justice," while Ayala's office released a statement accusing the governor of abusing his authority.
As our homicide defense lawyers understand, these are incredibly complex cases. The outcomes are literal matters of life and death. It's unclear how this particular political drama will play out (we'll be keeping an eye on it) but it does not seem as if Florida's death penalty will be axed anytime soon.
Call Fort Lauderdale Criminal Defense Attorney Richard Ansara at (954) 761-4011. Serving Broward, Miami-Dade and Palm Beach counties.
Additional Resources:
Gov. Rick Scott reassigns 21 murder cases, citing Aramis Ayala's death penalty stance, April 3, 2017, By Gray Rohrer, Orlando Sentinel
More Blog Entries: