A 20-year-old woman reportedly engaged to a 62-year-old man was shot dead, as was a 50-year-old male friend, allegedly by her fiance who police say was jealous.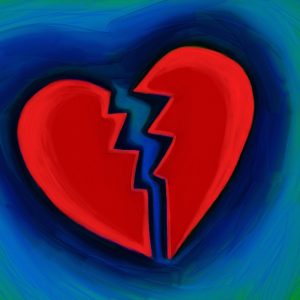 Authorities told the Sun Sentinel that George McCray, who has a long list of prior felony convictions, shot the pair after discovering the two talking outside victim Sania Copeland's apartment. This was around 8 a.m. McCray allegedly returned five hours later to carry out the shooting.
According to family members, McCray had told Copeland that if he couldn't have her, no one could.
McCray is now charged with two counts of murder and being a felon in possession of a firearm. 
Domestic violence is not a problem limited to South Florida, but it is an ongoing issue and our Fort Lauderdale domestic violence defense lawyers know that detectives are increasingly being expected to do more with less.
A recent report by The Miami Herald indicated there were approximately 25,000 new domestic violence cases reported just to the Miami-Dade Police Department between 2010 and 2014. Miami-Dade has the highest number of reported domestic violence cases in the state, according to the Florida Department of Law Enforcement, and there were approximately 9,800 reported in 2014 alone. Officials say the crime is largely under-reported, so these figures don't represent the full scope of the problem.
But while it certainly is an important societal issue, we have great concern for the fact that as the number of cases has risen, the number of detectives available to investigate them has declined. Five years ago, there were 30 officers assigned to the Miami-Dade domestic violence unit. Today, there are 12. There is also lesser support staff.
The sergeant in charge of the unit told the Herald reporter that, "We do the best we can with the resources we have."
The concern with this is that police may not have adequate resources to fully and fairly investigate reported claims of threats, assaults or batteries. There is often a great deal of pressure in these cases to make an arrest. If officers respond to a scene, they are encouraged to take action, both because there is pressure to "take victims seriously," and also because the officers don't want to end up coming out again later that night. But such charges are largely based on he-said-she-said reports. An officer who doesn't have time to thoroughly vet each of those claims can end up making a mistake, often in arresting the male half of a couple.
Some people wrongly assume that innocence is enough to make it through the criminal justice system unscathed. Not so. In many cases, prosecutors will strong-arm defendants into plea deals, threatening them with major penalties if they don't agree to plead to a lesser charge.
It's important for defendants to understand that a domestic violence conviction – even a misdemeanor domestic violence conviction – can have longstanding repercussions that includes limits on where you can work and live, who you can be around and whether you can lawfully possess a firearm.
Domestic violence definitions and penalties are laid forth in F.S. 741.28. Domestic violence battery is deemed a first-degree misdemeanor, which carries penalties that may include up to one year in jail and/or 12 months of probation, a $1,000 fine, five days mandatory jail if there is bodily injury, completion of a 26-week batterers' intervention course, additional community service hours and possibly the imposition of a "no contact" order or injunction.
If you have been arrested for domestic violence in Fort Lauderdale, we can help you formulate a strong defense.
Call Fort Lauderdale Criminal Defense Attorney Richard Ansara at (954) 761-4011. Serving Broward, Miami-Dade and Palm Beach counties.
Additional Resources:
Lake Worth shooting deaths leave family, friends 'destroyed', Aug. 9, 2016, By Ashley McBride, Palm Beach Post
More Blog Entries:
Grand Theft Auto v. Carjacking: Both Serious Felony Crimes in Florida, Aug. 9, 2016, Fort Lauderdale Domestic Violence Attorney Blog