A Florida man convicted of burglary of an occupied dwelling and sexual battery will receive a new trial after an appeals court agreed the trial court wrongly entered evidence of statements he made to authorities prior to his arrest.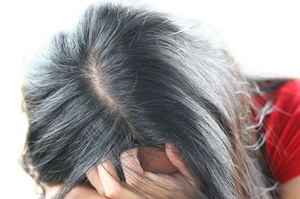 In Moss v. Florida, the state's 1st DCA found there was sufficient evidence to show defendant exercised his right to remain silent during the second questioning.
The law affords suspects in criminal cases the right to remain silent. However, thanks to ill-advised and over-simplified television programs, there is vast misunderstanding as to what exactly these rights are and when and how they may be invoked.
A "Miranda Warning" as it is called, is derived from the First Amendment protection against self-incrimination. This advises suspects what they cay can be used against them in court, that they have the right to consult a lawyer, that the lawyer can be present during questioning, that a lawyer represent them free of cost if they can't afford one and that they have the right to stop answering police questions at any time. This warning must be provided when a person is interrogated while in police custody (a situation in which a reasonable person in suspect's situation would not feel free to leave).

Even then, a person must expressly state they wish to remain silent in order for that silence not to be used against them as evidence of guilt.
In the Moss case, the facts are this:
Authorities allege defendant worked as maintenance in an apartment complex when a resident approached him to ask if she needed to request management permission to trim some vertical blinds. He said she did not, and he would come by later to do the job. A short time later, he kept his word.
When he finished, he allegedly approached the resident, who was in the kitchen making lunch for her young son, and he made a comment about her body. He then allegedly tried to put his hands down her pants. When she yelled at him to leave, he allegedly dragged her to the bathroom and sexually assaulted her.
A police interview occurred that same day, and an officer suggested to defendant that he and accuser had consensual sexual contact. However, defendant denied having any sexual contact with her at all. Officer advised defendant if he did have sex with accuser, it would be revealed because DNA forensic testing was being conducted.
Several months later, the DNA results were back and defendant's DNA was found inside the accuser. Officers again tried to question him. The officer read defendant his Miranda rights and asked whether he wished to speak to them know or were at least willing to what officers had to say. Defendant responded he would listen to officers. The officer asked whether it was still his statement that he never had any sexual contact with accuser. Defendant at first said, "That's my final statement," though he did affirm his initial assertion he never had sexual contact with the accuser.
That comment was later admitted to state's evidence – over defense objections that it was an improper comment on defendant's right to remain silent.
The interview did go on and, in other portions, prosecutor did agree certain segments were improper. However, this portion was admitted to evidence before the jury, with prosecutor stating defendant "lied after having three months to think about this," and after knowing police had DNA evidence.
Additionally, the court allowed collateral evidence in the form of testimony from another resident who alleged he touched her breasts after he had come to the residence to fix a light bulb. No police report was ever filed in that incident and he was never arrested, let alone convicted of a crime. Trial court allowed this evidence showed lack of consent or mistake and modus operandi. Prosecutor asserted defendant was emboldened by lack of consequences for the first incident, and then took it a step further in the second.
At trial, defendant testified his sexual encounter with accuser was consensual and that he lied because he did not want his wife to learn of his infidelity. He indicated he maintained denial because he hoped victim would change her story eventually.
He was later convicted of sexual battery and burglary and sentenced as charged.
Upon appeal, the court considered the collateral crime evidence and ruled it was a reversible error. Evidence of similar collateral crimes can be used to show the absence of a mistake because the more frequently an act is carried out, the less likely it was innocent. Here, the court ruled that while there are clear similarities in the two instances, the alleged crime against the first woman was not similar enough to the second to provide a sufficient basis from which jurors might find defendant was not mistaken in his belief the accuser in the second case had consented. Specifically, defendant is alleged to have acted very differently in the two cases when given the same shouted, verbal command to leave the premises.
Second, with regard to admission of the redacted recording in the second interview with police, the court ruled any affirmative statement indicating he will not talk with police has to be excluded from evidence at trial. Defendant's assertion of a "final statement" could easily be interpreted as defendant exercising his right to remain silent, and this could not be used against him in court.
Thus, the guilty verdict was reversed and the case remanded for a new trial.
This is an example of the ways in which improper police conduct in questioning can work to a defendant's benefit.
Call Fort Lauderdale Criminal Defense Attorney Richard Ansara at (954) 761-4011. Serving Broward, Miami-Dade and Palm Beach counties.
Additional Resources:
Moss v. Florida, July 1, 2015, Florida's First District Court of Appeal
More Blog Entries:
Florida Gang Enhancement Increases Possible Sentence, June 15, 2015, Fort Lauderdale Criminal Defense Attorney Blog