After more than two decades on the run, a man convicted of Miami drug trafficking has been arrested in Ecuador, after he himself was the victim of a crime.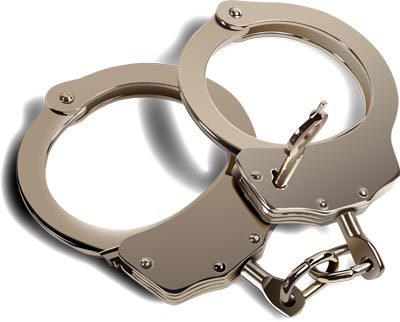 Miami drug trafficking defense attorneys understand that much changes in two decades – witnesses' memories fade or they die, new laws are passed and sometimes repealed, and technology races ahead. If there is a large lapse between the time a crime was committed and a trial, any one of these factors can have an impact on your case – some in your favor, others not.
It's important that regardless of the circumstances, you have an attorney who is prepared to address these issues.
Reporters noted that in this case, the judge and attorneys from both sides had to spend time researching what the laws were in 1990, when the suspect fled on the eve of closing arguments in his criminal trial for conspiracy to import cocaine. They had to read over type-written paperwork and will need to pull more files from an archive system, which they will have to scan into the updated computerized database.
Here's what we know of what led them to that point:
The now-50-year-old suspect was reportedly working with some 12 others in a scheme to import a large shipment of cocaine into Miami from Columbia. Their plan was foiled, though, in the fall of 1989 when Coast Guard crews saw the bales of drugs floating in the ocean near a freighter.
The suspect, along with the dozen others, was arrested and put on trial. On the day of closing arguments, he fled to Ecuador. He was convicted on the conspiracy charge, but not on the actual trafficking charge.
The Miami native lived on the run for 22 years, working in construction and having a child with his common-law wife in Ecuador.
He was only arrested after his car was broken into and his wallet stolen. When he went to get a replacement license, he was stopped at a checkpoint where authorities were checking driving documents. He was arrested for carrying no current identification papers. He was then turned over to immigration authorities, who then extradited him to Miami to face his original charges.
In a plea agreement, he pleaded guilty to jumping bond, for which he could face 10 years. On the cocaine conspiracy charge, he faces another 10 years to life. These terms would have to be served consecutively.
His family, who lost a house and $75,000 they had posted for his bond on the original charges, say they have always believed he was not treated fairly in the original trial.
In Florida, drug trafficking definitions and penalties are laid out in FL Statute 893.135. Essentially, you can be charged with drug trafficking if you sell, buy, make, transport or bring into the state a variety of different drugs, including marijuana, cocaine, heroin or illegal pain medications.
The charge of trafficking, as opposed to possession, typically depends on the amount of drug you are caught with, and whether it appears it was intended for sale or personal use.

If you have been arrested or charged with a crime and wish to speak to Broward Criminal Defense Attorney Richard Ansara please call (954) 761-4011. Richard Ansara is an experienced criminal defense attorney located in Fort Lauderdale Florida. The Ansara Law Firm serves Broward, Dade, and Palm Beach counties. The Ansara Law Firm is available 24/7.
Additional Resources:
S. Fla. drug fugitive on the run for 22 years caught in Ecuador after he's robbed, By Paula McMahon, The Miami Herald
More Blog Entries:
Miami Drug Case Makes Its Way to U.S. Supreme Court, Jan. 28, 2012, Miami Drug Lawyer Blog