It's touted as a smart way to identify alleged thieves, drive down property crimes and return stolen possessions. It's a spray called SmartWater CSI, and it's a liquid that glows under ultraviolet light. The liquid is intended for spray on property or intruders, and it leaves a residue that is detectable on people for several weeks and on property for years.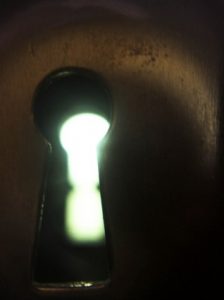 Since more than two dozen law enforcement agencies in South Florida signed up to use the liquid, 11 say property crimes have taken a nosedive. However, it's only resulted in half a dozen arrests and in no case has stolen property been recovered and returned to its owner. In fact, a number of law enforcement agencies say it doesn't seem as if the product actually works.
As criminal defense lawyers, we would have a number of questions as to how a certain piece of property could be traced back to that particular owner or how spray identified on a certain individual could be traced back to the crime scene.
A spokesman for the company, when reached for comment by the Sun Sentinel, insisted that the product is best as a crime deterrent, rather than a means of identifying a suspect or locating property that is already stolen. Residents who use the liquid affix stickers and signs on their homes, informing would-be thieves that the liquid is in place. This results in suspects moving on to an easier target.
The company representative said cities where the liquid is in use have seen dips in property crime that range from 70- to 85-percent, but they haven't necessarily seen an uptick in the number of arrests.
Fort Lauderdale was among one of the cities where property crimes are reportedly down with more use of the liquid. The same is being reported in Margate, Wilton Manors, Miramar and Boynton Beach – which saw a 70 percent reduction since the program was introduced three years ago. City commissioners say that while thieves might not know the product exists on individual pieces of property, they may be deterred from breaking into someone's home or car.
F.S. 810.02, burglary, is defined as entering or remaining in a home or car with the intent to commit an offense, most often theft. There are a number of factors that come into play in terms of the level of the charge and the maximum penalty, it's generally a second-degree felony, punishable by up to 15 years in prison.
The liquid deterrent was first developed in London in the 1990s and is a mix of natural elements. The product was introduced in the U.S. in 2013, and the company that distributes it is headquartered in Fort Lauderdale.
Broward Crime Stoppers used $24,000 in criminal forfeiture funds to purchase the kits, which were used to purchase kits that could be distributed to the public in certain areas. Boynton Beach spent $33,000 in forfeiture funds and Fort Lauderdale spent $15,000. The liquid, Fort Lauderdale police say, was used in concert with other deterrent measures, such as special task forces and decoy vehicles.
However, in the last three years, three arrests were publicized by local police agencies that had used the liquid, and only one of those resulted in a conviction – and that was in Riviera Beach. Authorities say in that case, an individual took items from an unmarked police "bait car" and was then sprayed with the liquid by a device inside the vehicle. A UV light shined on him later showed traces of the material on his clothing, neck and arms.
Two others arrests, in Fort Lauderdale, involved the same type of set-up: An unmarked vehicle used as "bait" and a spray device inside.
Our Fort Lauderdale defense attorneys remain skeptical of these tactics, which are by no means going to result in a slam-dunk for prosecutors. So if you are questioned or arrested in a case that involves this spray, do not assume that police have irrefutable proof of guilt. Talk to a lawyer first.
Call Fort Lauderdale Criminal Defense Attorney Richard Ansara at (954) 761-4011. Serving Broward, Miami-Dade and Palm Beach counties.
Additional Resources:
Crime-fighting liquid draws mixed reviews from police across S. Fla., July 3, 2015, By Attiyya Anthony, Sun Sentinel
More Blog Entries:
Fingers Keepers? Man Takes $30K Ring Left on Bathroom Floor, Arrested for Theft, June 15, 2016, Fort Lauderdale Theft Defense Attorney Blog