It is common in traffic stops where officers suspect the presence of drugs to search the driver and request a search of the vehicle. If an officer finds a substance he or she suspects to be an illicit drug, they rely on a roadside drug test to make the call. The results of these $2 kits, which have largely remained the same in design and process since they were first released in 1973, can mean the difference between a person being released at the scene or being arrested on felony charges.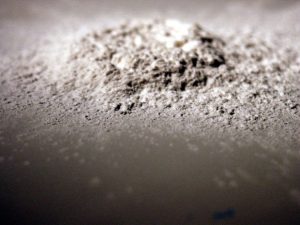 In a troubling expose on these kits, The New York Times delved into the accuracy of these kits and what they have meant to the lives of many of the 1.2 million people who are arrested annually in the U.S. on illegal drug possession charges. While those arrested are presumed innocent until proven guilty, these cheap testing kits are often a key deciding factor in how public defenders fight these cases and how prosecutors pursue them.
One analysis of the accuracy of the kits was conducted by the laboratory system operated by the Florida Department of Law Enforcement (FDLE). What they discovered was that more than 20 percent of the evidence police listed as "methamphetamine" in fact was NOT methamphetamine. In fact, half of the false positives weren't even drugs at all. A tracking by the Hillsborough County Sheriff's Office revealed 15 false methamphetamine positives just in the first seven months of 2014. Further, in combing through department records, officers had been given ambiguous instructions on how to conduct the tests and some misunderstood which colors indicated a positive and which indicated a negative. 
Because there is no single state or federal agency that regulates the making or sale of these tests, there isn't any large database of testing results nationally.
Use of these sorts of tests in roadside stops began sometime in the 1960s. The original version contained a number of chemicals, but the acids often leaked and ended with police officers suffering burns. So in the early 1970s, two inventors from California patented a type of disposable comparison detector kit that contained a simple glass vial or vials inside a plastic pouch. Colors reportedly changed when a chemical was detected. Police departments across the country ordered them en mass. These tests were convenient, cheap and made it easy for cops to rely on "scientific" evidence to support their suspicions.
But there were indications early on that these tests weren't actually as reliable as manufacturers let on. In 1974, a study conducted by the National Standards Bureau concluded the kits shouldn't be used as the sole evidence for identification of a drug. Police aren't chemists and even actual chemists stopped using those color tests years earlier.
In 1978, the U.S. Department of Justice ruled the tests shouldn't be used as evidence – and they still to this day can't be presented as evidence at trial in almost every jurisdiction. Prosecutors instead must have the substance re-tested at a secondary lab with methods deemed more reliable. However, the police aren't telling people this, and arrests are being made on the basis of these results. Further, a 2011 analysis found prosecutors in 9 out of 10 jurisdictions surveyed accepted guilty pleas from defendants in cases where the sole evidence was the result of these field tests. An analysis by The New York Times revealed prosecutors in a host of other major cities have done the same – including in the Florida cities of Tampa and Jacksonville. (This wasn't an exhaustive analysis, but rather a sample.)
This is a serious problem when you consider that 90 percent of all drug convictions are garnered via plea deal. Prosecutors are strong-arming unsuspecting people into thinking they have no other choice but to plead guilty. The example given in the story was that of a mother of a disabled teenager who now has a felony record after pleading guilty to possession of cocaine charges following a traffic stop in which a field test indicated drugs were found in her car. Her public defender told her it was either take the plea deal – and accept a 45-day jail sentence – or take her chances at trial and risk getting up to two years in prison. She took the plea deal, fearful of what might happen to her son otherwise. The ordeal cost her job, her home and custody of her son. Tests conducted years later on the speck on the floor of her car that had cost her so much proved the substance was… A crumb. Probably food debris.
If you are wrongly arrested for drug possession, it is important to have your defense attorney insist the substance be tested by an independent laboratory.
Call Fort Lauderdale Criminal Defense Attorney Richard Ansara at (954) 761-4011. Serving Broward, Miami-Dade and Palm Beach counties.
Additional Resources:
How a $2 Roadside Drug Test Sends Innocent People to Jail, July 7, 2016, By Ryan Gabrielson, The New York Times
More Blog Entries:
Broward Robbery Arrest Made After Suspect Fingerprints Identified, July 10, 2016, Fort Lauderdale Defense Lawyer Blog