It's inevitable that everyone carries their own personal feelings, attitudes and beliefs which color their perceptions of the world around them.
Jurors are no different. It is expected that attorneys and judges, though the voire dire process, will be able to identify some of those biases and determine as best as possible whether that person can still objectively evaluate the evidence.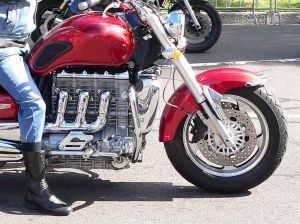 But not all prejudice is internal. As the recent case of Long v. Florida reveals, external factors occurring at or during trial could improperly influence a juror's decision.

These aren't always easy to identify, but it will be of the utmost importance that you have a Fort Lauderdale criminal defense attorney who is attuned to these issues and is poised to aggressively fight for your rights and the most favorable outcome for you.
In the Long case, defendant was accused – and ultimately convicted – of two counts of lewd and lascivious molestation and one count sexual battery by a person in familial or custodial authority, all felonies.
He later appealed his conviction on several grounds, including the fact that men wearing jackets stitched with the words, "Bikers Against Child Abuse" were in the presence of jurors early on in the trial.
The appellate court agreed this was an inherent prejudice that resulted in an unacceptable risk that impermissible factors may have affected the jury's decision. Namely, there was concern the jurors might have been intimidated by these men, friends of the alleged victim, even though they had not spoke with or interacted with the jurors in any way.
According to court records, the alleged sexual crimes were alleged to have taken place over the course of several years, though the victim did not report the offenses until years later.
At trial, roughly a dozen men wearing these message-emblazoned leather jackets were observed sitting in the hallway with the jury prior to the beginning of trial. Defense counsel brought this to the attention of the court, describing the men as "burly" and indicating there was a good chance they could intimidate the jurors. He called for a mistrial.
Prosecutor noted the men were at trial to show support for the victim, and they had since been instructed not to wear any clothing with insignia on it from there on out.
The trial court interviewed a sample of jurors who had encountered the men in the hallway. Each indicated there had been no conversation with the men. One was equivocal when asked whether she could remain impartial, and she was dismissed. Two others said they had no issue. A third said he could remain impartial, but that he would be disappointed if he encountered them in the parking lot. Still, he said he did not believe that would influence his decision.
The bikers were then instructed by the court not to wear any clothing with insignia on it and to avoid congregating near the jurors. The court ruled this was sufficient to avoid a mistrial.
Defendant was found guilty on all charges.
However, Florida's First District Court of Appeal found there was grounds for a mistrial in view of the prejudice those men may have caused to jurors. The appellate court ruled a new jury panel should have been chosen, and the error was aggravated when the men were allowed to continue to remain in the courtroom, in close proximity to jurors.
Thus, defendant's conviction was reversed and the case remanded for retrial.
There are plenty of other cases in which family members or loved ones of alleged victims come to court wearing custom t-shirts with the victim's face or with cause-supporting stickers or arm bands. Defense attorneys need to be mindful of these issues in order to properly raise them to the attention of the trial court, and if necessary, preserve them for appeal.
Call Fort Lauderdale Criminal Defense Attorney Richard Ansara at (954) 761-4011. Serving Broward, Miami-Dade and Palm Beach counties.
Additional Resources:
Long v. Florida, Oct. 29, 2014, Florida's First District Court of Appeal
More Blog Entries:
Blood Evidence Questioned in Florida DUI Manslaughter Case, Sept. 26, 2014, Fort Lauderdale Criminal Defense Attorney Blog